CDR William "Bill" John Seffers, USN (Ret.)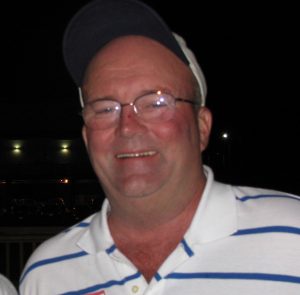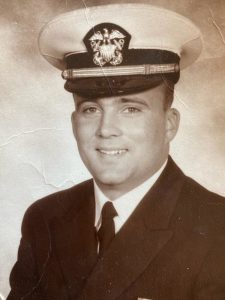 William "Bill" John Seffers passed away April 4, 2021, in Colorado Springs, Colorado at the age of 72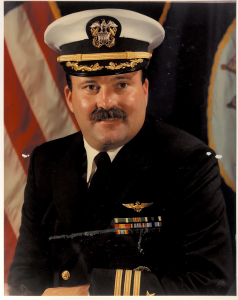 .  Bill was born July 1, 1948, to William and Dorothy Seffers in Manhattan, New York.  Bill graduated from Manhattan Prep High school in 1966 and continued with his education, first earning his bachelor's degree in political science from Belmont Abbey College, then two master's degrees from Salve Regina University and later from the U.S Naval War College.  Bill had an extremely honorable career as a commander in the United States Navy where he flew as a helicopter pilot and proudly served his country for 25 years.  
Bill was known as Willy by his Navy and squadron mates and Big Willy if you knew him a little better, being a man of some stature.  He was Commissioned from the AOC (Aviation Officer Candidate) program in December of 1970 and winged at NAS Ellison in Pensacola in January 1972 after flight training in the T-34, T-28, TH-57 and TH-1L.  His first tour was at NAS Whidbey Island SAR to fly the CH-46A Sea Knight helicopter, arriving there in February of 1972.  He arrived at HC-3 on NAS North Island in February of 1974 to fly the CH-46D for back-to-back sea and shore tours doing VERTREP, logistic support, SAR and MEDEVAC missions followed by being a flight instructor for the same aircraft and missions.  His deployments at HC-3 included Det 106 on the USS White Plains in 1974.  In 1977 and again in 1979 he was Santa Clause for the squadron Christmas festivities.  He would don the traditional red suit, boots, hat, and beard to be flown onto the squadron ramp in an HC-3 CH-46D, then walk from that helo into the hangar to set up in an HC-11 CH-46D to talk to the kids (and more than a few adults).  HC-3 was followed by a tour at ASWINGPAC, then again at HC-3 for Department Head after that.  He went to HC-16 in 1983 for training in the UH-1N Twin Huey on the way to the USS Tarawa LHA-1 ported in Long Beach, CA.  During that tour, he was an extra in the mini-series "Winds of War" which used the Tarawa and Peleliu LHA-5.  His next tour was with the National Emergency Airborne Command Post in Omaha on the Presidential Command and Control Aircraft.  He then went to the Naval War College before going to TACRON 11 for an XO/CO tour in 1988 which was followed by an XO tour at Schriever Air Force Base near Colorado Springs.  Finally, he did a Navy liaison tour for Aero & Defense companies before retirement in 1994.  He worked for Raytheon after retirement. 
Big Willy liked dogs and had an Irish Setter named Stanley and later Labradors.  As a Naval Officer and Aviator, he always let everyone do their jobs and never micromanaged.  If he knew you, he always remembered what your job was, who was in your family, what you had done before and would call or email you if he heard something in the news that affected you or had been part of your career.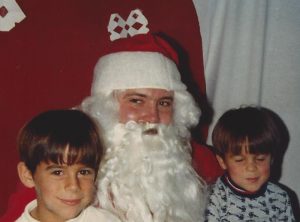 Occasionally, he would make it a point to visit your family if he were on the road with business or on vacation.  He always took the time to know and encourage the people who worked for him.  He considered his squadron mates as his extended family and his mom and dad were part of it.  He was a little rough around the edges and gruff at times but only in the best of ways and with a great sense of humor.  He would never pass up an opportunity to "pull your chain" and joke around while still being able to be a serious leader.  He was the key factor in pulling all the Packrats (members of HC-3) together, which he would try to do every year.  Willy had a heart of gold, as big as the outdoors.  He could sing like no one else in the shower and threw the best parties. 
After retiring, Bill enjoyed spending time with his daughter, traveling to the beach, spending time with friends, hunting, and being with his Labradors.  He was preceded in death by his parents William and Dorothy.  He is survived by his daughter, Samantha Seffers of Wellington, Colorado, his sister Joan Steins of Garden City, New York, and many beloved friends who considered him family.  Big Willy affected us all, some more than others, but he always managed to touch you and make an impression.  Fly high Willy, you will be greatly missed by all.