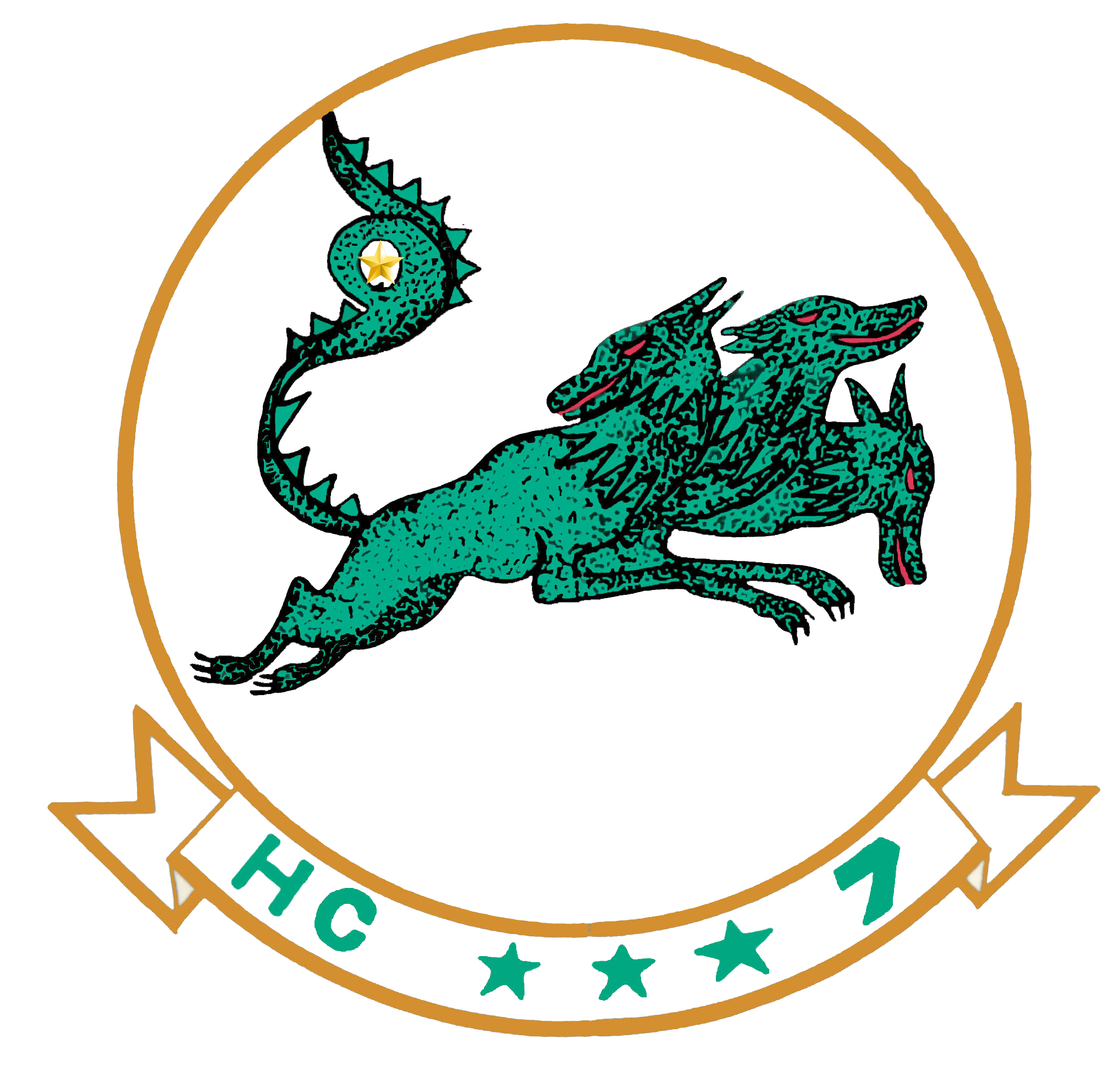 HC-7 RESCUE 83 (1) 24-Jan-1972 (Monday)
SH-3A Sikorsky Seaking Big Mother HC-7, NAS Imperial Beach
Routine Day (2)
Pilot – LCDR Robert E. Jones
Co-pilot – LCDR Raymond L. Johnson
1st crew – AE-3 Douglas G. Ankney
2nd crew – ADJAN Gary L. Paul
F-4 Phantom 153870 (NJ-101) VF-121, (Pacemakers) USN
LT. C.A. Clebaugh (or) LTJG S. Davis
During a training flight, the Phantom had caught fire en-route to home base, NAS Miramar.
The Phantom crew, ditched off the coast of San Diego.
Ray Johnson (email 11-17-2015) believes they rescued the pilot. Unknown who ???
Bob Jones was giving Ray Johnston an instrument check when they heard a "May-Day" call. The helo crew responded and vectored to the site. They were first on the scene and picked up one of the pilots. Survivor saw the helo on approach, got out of this raft, crew lowered horse collar and brought him aboard. A Coast Guard helo followed and picked up the RIO, This was NOT 2 combat rescues. (10)
1) Numbering as per HC-7 Rescue Log (accumulative rescue number)
2) HC-7 Rescue Log (revised)
10) HC-7 History collection; Ron Milam – Historian – Ray Johnston & Bob Jones
Note: Freedom of Information – submitted to USGC for records.
(Compiled / written by: Ron Milam, HC-7 Historian – HC-7, 2-1969 to 7-1970, Det 108 & 113)