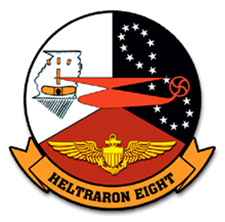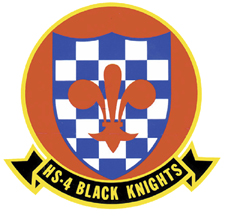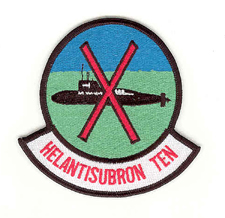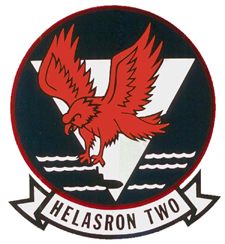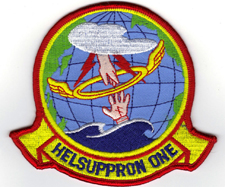 CAPT William Dale "BUD" POCKLINGTON, USN (RET.) SIGNAL CHARLIE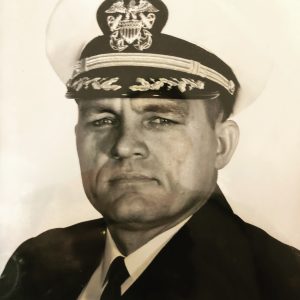 Captain William Dale "Bud" Pocklington, USN (Ret.). May 29,1932- February 22, 2019
Captain William Dale "Bud" Pocklington, USN (Ret.) former Commanding Officer of HC-1, passed away on February 22, 2019 at Sharp Memorial Hospital, San Diego California Born in Lake County, Ill, the fourth son of seven boys of William and Hilda Pocklington. Bud set the example for the rest of the family by being the first high school, and college graduate in the family. Graduating from Zion High School, Bud was encouraged to enlist in the Navy by his High School Football Coach the Commanding officer in the Navy Air Reserve Squadron at NAS Great Lakes Ill. While in college he was an Aviation Storekeeper Petty Officer in the Naval Reserve. He received his Bachelor of Arts Degree in Business Economics from Whitworth College in 1955.After being commissioned an Ensign in December 1956, and awaiting orders to Flight Training he was assigned as Air Intelligence Officer at Los Alamitos, Long Beach, California. Bud received his wings in November 1959 at Corpus Christi, Texas.
His first squadron, Airborne Early Warning Barrier Squadron Pacific, (AEWBARRONPAC), Midway Island Bud was trained in the Lockheed EC 121 Super Constellation (Willy Victors) . At tours completions Bud requested assignment to Helicopters. CAPT Pocklington received his Navy Helicopter Designation in HT-8, NAS Ellyson Field, Pensacola, FL April 19, 1961 and is Navy Helicopter Designator Number 5558.   During his first tour in HS-4 where he made two Western Pacific deployments aboard anti-submarine carrier USS YORKTOWN, and flew the HSS-1N, the first helicopter equipped for night instrument operational anti-submarine warfare. During his tours at NAS Ream Field, Bud's other military assignments include the following squadrons HS-10, also HS-2, and HS-4, flying the H3 A/D/F.
In March of 1967 he reported to the United States Military Assistance Command Vietnam, Saigon, where he was assigned to Plans and Special Projects in the Joint Operation Division, Combat Operation Center in country for 12 months 1967/68 during the TET offensive. This is where he was exposed to Agent Orange which would effect him 45years later and end his life.
.After completion of the Senior War College at New Port R.I. Bud returned to NAS Ream Field and HC-1 completing his XO/CO tour, Command, which also included the last at SEA recovery with Navy Seals and a H3 aircraft, on February 8, 1974 came to an end. This also was the first time an Apollo splashdown was not broadcast live by television and world news.
Completing his tour at HC-1 and assigned to Naval Air Systems command, he worked the new development of the V-22 OSPREY. A mulita-mission til-rotor aircraft with both Vertical take off and Landing (VTOL), and Short takeoff and Landing (STOL) capabilities. Sea duty required Bud to return to DESRON staff duty in San Diego, CA. This tour of duty and his next one involved the Lamps
Surface commands in ASW/Combat for support for all Pacific commands, as the senior Aviator at Commander Naval Surface Forces. Captain Pocklington has earned the Bronze Star Medal, Air Medal, Combat Action Ribbon, Navy Unite Commendation Medal, Meritorious Unite Commendation Medal, in addition to various campaign and service awards.
Bud completed 30 years of service and retired from Commander Naval Air Forces Pacific in 1986. He soon was elected to public office, just 30 days after retirement. As a Board Director on the South Bay Irrigation District and conjunction with the Sweetwater Authority a local Water Board in South Bay, San Diego County. His experience and service to his community saw him being re-elected 6 more times completed 28 years service to his community. Other Boards he served on during this time was Local Formation Commission (LAFCO), San Diego County Water Authority, and the Metropolitan Water District of Southern California.
In 2014 Bud was diagnosed with health issues due to being exposed to Agent Orange and was given an option to have a Left Ventricular Assist Device (LVAD) operation which included an electrical pump of 1.3 lbs placed in side his body and made part of his heart and blood circulate which is used in heart transplant recipients. On January 29, 2014 after a 9 hour operation completing the procedure and lived somewhat a comfortable life until 2019 when his heart became weaker and could not keep him alive and passed away at Sharp Memorial where he had the LVAD put in place five years earlier.
Services will be held at Miramar National Cemetery in San Diego, California, on March 7, 2019 at 11:00 AM. Bud is survived by his wife of 57 years Bess, two sons, William and David, and two Grand daughters Ashley and Taylor and 4 great grand children. In lieu of flowers please make a gift donation to the Wounded Warriors Project.