NAVAL HELICOPTER REUNIONS AND ANNIVERSARIES
All known Naval Helicopter Reunions and Anniversaries are listed below. If you have reunion and anniversary information you would like seen listed here and on the NHA web page, contact CDR Mike Brattland USN-Ret, Retired and Reunion Manager, Naval Helicopter Association (NHA), Webmaster NHAHS at 619 425-7139 or by email at retiredreunionmgr@navalhelicopterassn.org .
NHA REGION 1 RETIRED/FORMER EVENTS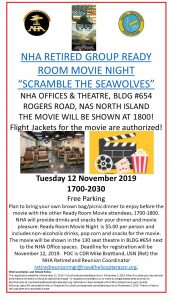 NHA REG 1 RETIRED GROUP READY ROOM MOVIE "SCRAMBLE THE SEAWOLVES' NOVEMBER 12, 2019
NAVAL HELICOPTER REUNIONS

The Distinguished Flying Cross Society Reunion September 15-19, 2019 Dayton, Ohio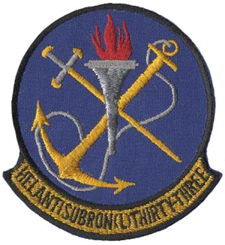 HSL-33 Seasnakes Reunion September 20-22, 2019, NAS North Island, Coronado, Ca. For more information, join the HSL-33 Seasnakes Facebook Group page.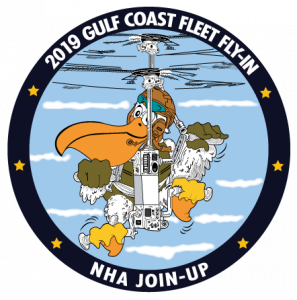 2019 NHA Fleet Fly-In, NAS Whiting Field, Milton FL & NAS Pensacola, FL, National Naval Aviation Museum, October 21-25, 2019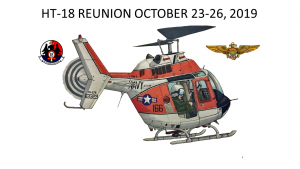 HT-18 Reunion, NAS Whiting Field, Milton Fla during the NHA Fleet Fly-In, NAS Pensacola, National Naval Air Museum (NNAM) & NAS Whiting Field, Milton, FL October 23-26, 2019. POC CAPT Bill Personius, USN (Ret.) bpersonius@gmail.com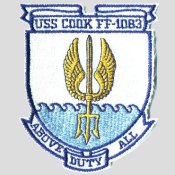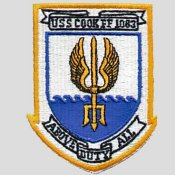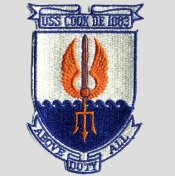 USS Cook (DE/FF-1083) Reunion October 25-27, 2019 at the Hotel Dana, San Diego. all former HSL Detachments from 1972 thru 1992 are invited. Contact Mike Baraniecki 619 316-5582 or baraniecki@verizon.net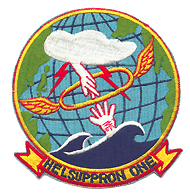 HC-1 Reunion April, 2020 San Diego-In the planning stages. Contact John Lorenz by email for more details and stay close to the HC-1 Facebook Group
2020 NHA Symposium/Squadron Reunions
The Ole Jax "RotorHeadRumble" Reunion in works, April, 2020 in Jax. Check out the website. Watch here for information. CAPT Al Ferber, USN (Ret.), CAPT Rich Strickler, USN (Ret.) former CO HS-15 and NAS Corpus Christi and CAPT Hardy Kircher, USN (Ret.)former CO of HS-5 are the POCs and working on it. They are looking for input on how many folks would be interested in attending. Contact "RotorHeadRumble" Committee at rotorheadrumble@gmail.com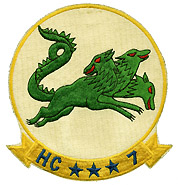 HC-7 SEADEVILS 2020 Reunion will be at  the Pensacola Grand
Hotel, 16 April (Thursday) though 18 April (Saturday) 2020. Contact Tom Pruter 850-380-0997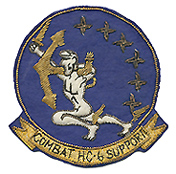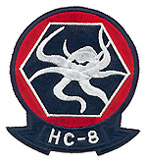 HC-6/HC-8 Reunion during 2020 NHA Symposium Norfolk Waterside Marriott Hotel, May, 2020. POC Contact Jeff Berger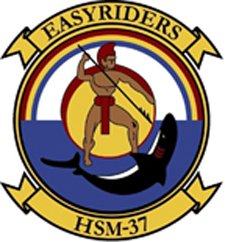 HSM-37 Easyriders 45th Anniversary Celebration-2nd or 3rd week of August, 2020-HSM-37 is planning  a golf tournament, old timer's day in the MH-60R simulator, a squadron open house with a historical exhibit, and an Awards Banquet. More details and exact dates to follow. POC is LTJG Michael Dilenschneid, PAO HSM-37 michael.dilenschneid@navy.mil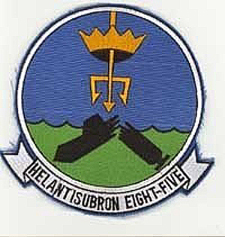 HS-85 Reunion is scheduled for August, 2020 aboard the USS Hornet Museum in Alameda California. Make your plans now. Join the HS-85 Facebook group for more information. 
Check the NHA website www.navalhelicopterassn.org for the most current information on anniversaries and reunions or contact retiredreunionmgr@navalhelicopterassn.org
Source, original research done by CAPT Tom Ford, USN-(Ret.)
2019
HCT-16/HC-16 45th Year-Date 1974
HS-14/HSC-14-35th Year-1984
HS-17 35th Year-Date 1984
HC-5/HSC-25 35th Year-Date 1984
HC-8/HSC-28 35th Year-Date 1984
HSL-42/HSM-72 35th Year-Date 1984
HSL-43/HSM-73 35th Year-Date 1984
HM-19 30th Year-Date 1989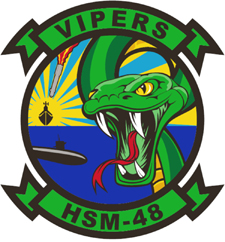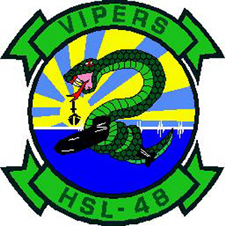 HSL-48/HSM-48 30th Year-Date 1989
HSM-40 10th Year-Date 2009
HSM-70 10th Year-Date 2009
HSM-77 10th Year-Date 2009
2020
HTU-1/HTG-1/HT-8 70th Year-Date 1950
HS-10 60th Year-Date-1960
HU-4/HC-4/HSL-30 60th Year-Date 1960
HS-74/HSL-74 50th Year-Date 1970
HS-771/772/773/84/HSL-84 50th Year-Date 1970
HS-85/HC-85/HSC-85 50th Year-Date 1970
HSL-37/HSM-37 45th Year-Date 1975
HC-9 45th Year-1AUG 1975
HSL-32 35th Year-Date 1985
HSL-33 35th Year-Date 1985
HSL-34 35th Year-Date 1985
HSL-35 35th Year-Date 1985
HSL-36 35th Year-Date 1985
HSL-40/HSM-40 35th Year-Date 1985
HSL-94 35th Year-Date 1984
HC-9 45th Year-1AUG 1975
HSL-49/HSM-49 30th Year-Date 1990
2021
HS-1-70th Year-Date-1951
HS-5/HSC-5 65th Year-Date 1956
HS-6-HSC-6-65th Year-Date-1956
HS-8/HSC-8 65th Year-Date 1956
HS-9 65th Year-Date 1956
HS-15/HSC-15 50th Year-Date 1971
HM-12 50th Year-Date 1971
HAL-4/HCS-4/HSC-84 40rd Year-Date 1976
HM-18 35th Year-Date 1976
HSL-44/HSM-74 35th Year –Date 1976
HSL-45/HSM-75 35th Year-Date 1986
HSL-51/HSM-51 30th Year-Date 1990
2022
HS-2/HSC-12 70th Year-Date 1952
HS-3/HSC-9 70th Year-Date 1952
HS-4/HSC-4 70th Year-Date 1952
HAL-3 55th Year-Date 1967
HC-3/HSC-3 55th Year-Date 1967
HC-5/HSL-31 55th Year-Date 1967
HC-6/HSC-26 55th Year-Date 1967
HT-18 50th Year-Date 1972
HAL-5/HCS-5 45th Year-Date 1977
HS-12 45th Year-Date 1977
HC-11/HSC-21 45th Year-Date 1977
HSL-47/HSM-77 35th Year-Date 1987