NAVAL HELICOPTER REUNIONS AND ANNIVERSARIES
All known Naval Helicopter Reunions and Anniversaries are listed below. If you have reunion and anniversary information you would like seen listed here and on the NHA web page, contact CDR Mike Brattland USN-Ret, Retired and Reunion Manager, Naval Helicopter Association (NHA), Webmaster NHAHS at 619 425-7139 or by email at retiredreunionmgr@navalhelicopterassn.org .
NHA EVENTS 2018
2018 Fly-In SOE
NAVAL HELICOPTER REUNIONS
2018 Squadron Reunions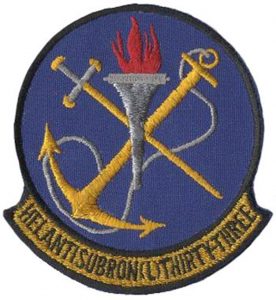 HSL-33 Reunion September 21-24, 2018 San Diego & Coronado POC Jawona Christman jawona@sbcglobal.net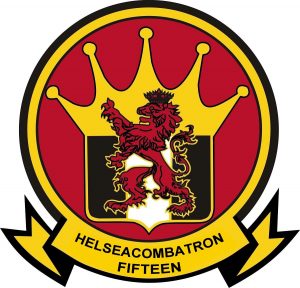 HS-15/HSC-15 Red Lion Reunion September, 2018 in Mobile, Alabama. For more information check on the HS-15/HSC-15 Facebook Group.
Seasprite Reunion October 24-26, 2018 during the NHA Gulf Coast Fly-In at the National Naval Aviation Museum,  NAS Pensacola, Florida POC-CAPT Ernie Rogers USN-Ret 434-841-6067 erogers@liberty.edu . More information to follow. Please share this information with your friends. Contact CAPT Ernie Rogers to be added to the Reunion Information E-Mail List.
SH-2F Restoration Article-RADM Jones, USN-(Ret.)
2019 NHA Symposium/Squadron Reunions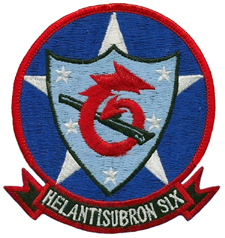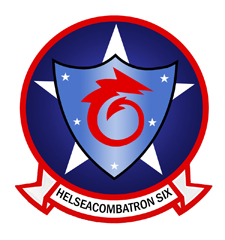 2019 HS-6/HSC-6 Reunion-In work during 2019 NHA Symposium at Viejas Casino, San Diego May 15-18, 2019 Contact  CAPT Dave Bean, USN-(Ret); Dick Lynas; Tom Phillips, CAPT Bill Zedbeck, USN-(Ret.), Arne Bruflat

The Distinguished Flying Cross Society Reunion September 15-19, 2019 Dayton, Ohio
Check the NHA website www.navalhelicopterassn.org for the most current information on anniversaries and reunions or contact retiredreunionmgr@navalhelicopterassn.org
NAVAL HELICOPTER ANNIVERSARIES
Source, original research done by CAPT Tom Ford, USN-(Ret.)
2018
Ream Field-OLF Imperial Beach, California-Helicopter Capital of the World-100th Anniversary-5 Oct 2018
Naval Helicopter Anniversary -75 Years 16 Oct 1943
HU-2/HC-2/HSC-2 70 Years – 1948
HU-1/HC-1 70 Years – 1948
Navy Aircrewmen 50 Years-1968
HM-14 40 Years – 1978
HM-16 40 Years – 1978
HSL/HSM-41 35 Years – 1983
HSL-46 30 Years – 1988
HAL-3 51st Year-1967 Reunion-Sept 2-7, 2018-San Diego
2019
HS/7/HSC-7-50th Year-Date-1969
HCT-16/HC-16 45th Year-Date 1974
HS-14/HSC-14-35th Year-1984
HS-17 35th Year-Date 1984
HC-5/HSC-25 35th Year-Date 1984
HC-8/HSC-28 35th Year-Date 1984
HSL-42/HSM-72 35th Year-Date 1984
HSL-43/HSM-73 35th Year-Date 1984
HM-19 30th Year-Date 1989
HSL-48/HSM-48 30th Year-Date 1989
HSM-40 10th Year-Date 2009
HSM-70 10th Year-Date 2009
HSM-77 10th Year-Date 2009
2020
HTU-1/HTG-1/HT-8 70th Year-Date 1950
HS-10 60th Year-Date-1960
HU-4/HC-4/HSL-30 60th Year-Date 1960
HS-74/HSL-74 50th Year-Date 1970
HS-771/772/773/84/HSL-84 50th Year-Date 1970
HS-85/HC-85/HSC-85 50th Year-Date 1970
HSL-37/HSM-37 45th Year-Date 1975
HSL-32 35th Year-Date 1985
HSL-33 35th Year-Date 1985
HSL-34 35th Year-Date 1985
HSL-35 35th Year-Date 1985
HSL-36 35th Year-Date 1985
HSL-40/HSM-40 35th Year-Date 1985
HSL-94 35th Year-Date 1984
HC-9 30th Year-Date 1990
HSL-49/HSM-49 30th Year-Date 1990
2021
HS-1-70th Year-Date-1951
HS-5/HSC-5 65th Year-Date 1956
HS-6-HSC-6-65th Year-Date-1956
HS-8/HSC-8 65th Year-Date 1956
HS-9 65th Year-Date 1956
HS-15/HSC-15 50th Year-Date 1971
HM-12 50th Year-Date 1971
HAL-4/HCS-4/HSC-84 40rd Year-Date 1976
HM-18 35th Year-Date 1976
HSL-44/HSM-74 35th Year –Date 1976
HSL-45/HSM-75 35th Year-Date 1986
HSL-51/HSM-51 30th Year-Date 1990
2022
HS-2/HSC-12 70th Year-Date 1952
HS-3/HSC-9 70th Year-Date 1952
HS-4/HSC-4 70th Year-Date 1952
HAL-3 55th Year-Date 1967
HC-3/HSC-3 55th Year-Date 1967
HC-5/HSL-31 55th Year-Date 1967
HC-6/HSC-26 55th Year-Date 1967
HT-18 50th Year-Date 1972
HAL-5/HCS-5 45th Year-Date 1977
HS-12 45th Year-Date 1977
HC-11/HSC-21 45th Year-Date 1977
HSL-47/HSM-77 35th Year-Date 1987
Click on the NHA Icon below to see additional Reunion and Anniversary listings on the NHA website