NAVAL HELICOPTER REUNIONS AND ANNIVERSARIES
All known Naval Helicopter Reunions and Anniversaries are listed below. If you have reunion and anniversary information you would like seen listed here and on the NHA web page, contact CDR Mike Brattland USN-Ret, Retired Affairs Director, NHA Membership Co-Coordinator   and Webmaster for NHA, NHAHS and NHASF at 619 425-7139 or by email at retiredaffairs@navalhelicopterassn.org .
2022 NHA Symposium, Norfolk Marriott Waterside Hotel, May 11-13, 2022
HC-6/8 Reunion @NHA Symposium
Who Else?
NHA REGION 1 RETIRED/FORMER EVENTS
NAVAL HELICOPTER REUNIONS
2022 NHA Squadron Reunions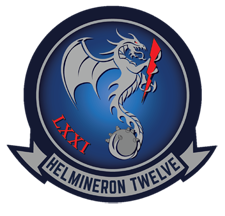 Big Iron Reunion HM-12 50th Anniversary Reunion March 31st-April 3, 2022 in Norfolk, VA . POC for the Event is : "SCPO Bud Merritt, USN (Ret)" <bud.merritt@cox.net> 757 630 4417
The Ole Jax "RotorHeadRumble" Reunion is April 9-10, 2022 in Jax. Check out the website. Watch here for information. CAPT Al Ferber, USN (Ret.), CAPT Rich Strickler, USN (Ret.) former CO HS-15 and NAS Corpus Christi and CAPT Hardy Kircher, USN (Ret.)former CO of HS-5 are the POCs and working on it. They are looking for input on how many folks would be interested in attending. Contact "RotorHeadRumble" Committee at rotorheadrumble@gmail.com
Check the NHA website www.navalhelicopterassn.org for the most current information on anniversaries and reunions
2022 NHA Symposium Reunions Marriott Waterside, Norfolk, VA May 11-13, 2022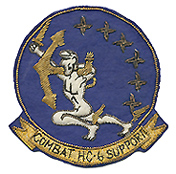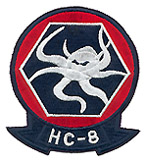 HC6/HC-8 Reunion May 11-13, 2022 Marriott Waterside POC Jeff Berger hc6.patch@gmail.com 
Source, original research done by CAPT Tom Ford, USN-(Ret.)
HS-2/HSC-12 70th Year-Date 1952
HS-3/HSC-9 70th Year-Date 1952
HS-4/HSC-4 70th Year-Date 1952
HAL-3 55th Year-Date 1967
HC-3/HSC-3 55th Year-Date 1967
HC-5/HSL-31 55th Year-Date 1967
HC-6/HSC-26 55th Year-Date 1967
HT-18 50th Year-Date 1972
HAL-5/HCS-5 45th Year-Date 1977
HS-12 45th Year-Date 1977
HC-11/HSC-21 45th Year-Date 1977
HSL-47/HSM-77 35th Year-Date 1987