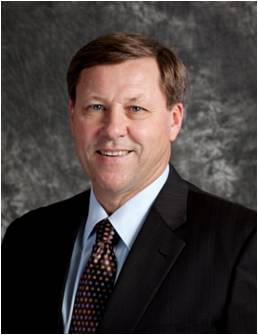 CAPTAIN ANTHONY J. (TONY) DZIELSKI, USN-RET

Captain Dzielski, is a native of Buffalo, New York and graduated from State University New York with a Bachelor of Science degree in Computer Science. He was commissioned through the NROTC program at the University of Rochester in May of 1979, and was designated a Naval Aviator in February 1981 upon completion of flight training in Corpus Christi, Texas and Pensacola, Florida.
His first assignment was to Helicopter Combat Support Squadron Three (HC-3), where he made two major deployments to the Western Pacific onboard USS White Plains (AFS-4) and USS Mars (AFS-1). In February 1987, he was transferred to USS Belleau Wood (LHA-3) in San Diego, California where he served as Hangar Deck Officer, Aircraft Handling Officer and Assistant Air Officer. In March 1989, Captain Dzielski once again reported to HC-3, where he served as Administrative Officer. During his next assignment at Helicopter Combat Support Squadron Eleven (HC-11) in San Diego, he deployed as Detachment Nine Officer-In-Charge onboard USS Mars (AFS-1) during Operation Desert Shield/Storm. While at the squadron he also served as Administrative Officer and Maintenance Officer. In May, 1994 Captain Dzielski reported to Helicopter Combat Support Squadron Five (HC-5) at NAS Agana, Guam as Executive Officer and assumed command of the squadron in July of 1995. From July 1997 to May 1999 Captain Dzielski served as Commanding Officer. HC-3, the CH-46 Fleet Replacement squadron.
From December 2001 to November 2003, Captain Dzielski served as the Commodore of Helicopter Tactical Wing U.S. Pacific Fleet, responsible for the oversight, direction, and support of all Helicopter Combat Support organizations in the Pacific Fleet.
Captain Dzielski has completed shore assignments at Helicopter Combat Support Squadron Sixteen (HC-16), in Pensacola, Florida as a FRS instructor, NATOP instructor and US Navy Search and Rescue SAR School Instructor; the Bureau of Naval Personnel where he served as the Helicopter Sea Duty Detailer and Shore Assignments Coordinator; Helicopter Tactical Wing, U.S. Pacific Fleet, as Chief Staff Officer; as the Inspector General, Naval Special Warfare Command, San Diego, California; and as the Commanding Officer and Professor of Naval Science at the NROTC Unit on the University of South Florida.
Captain Dzielski received Master of Arts degrees in Strategic Studies from both the Naval War College in Newport, RI and the Air War College in Montgomery, AL.
Captain Dzielski's awards include the Meritorious Service Medal (two awards); The Navy Commendation Medal (four awards); the Navy Achievement Medal; the National Defense Medal; the Southwest Asian Service Medal with two bronze stars, the Kuwait Liberation Medal (Kingdom of Saudi Arabia) and the Kuwait Liberation Medal (Kuwait).
Captain Dzielski retired from active duty on May 31st, 2005 after 26 years of service.