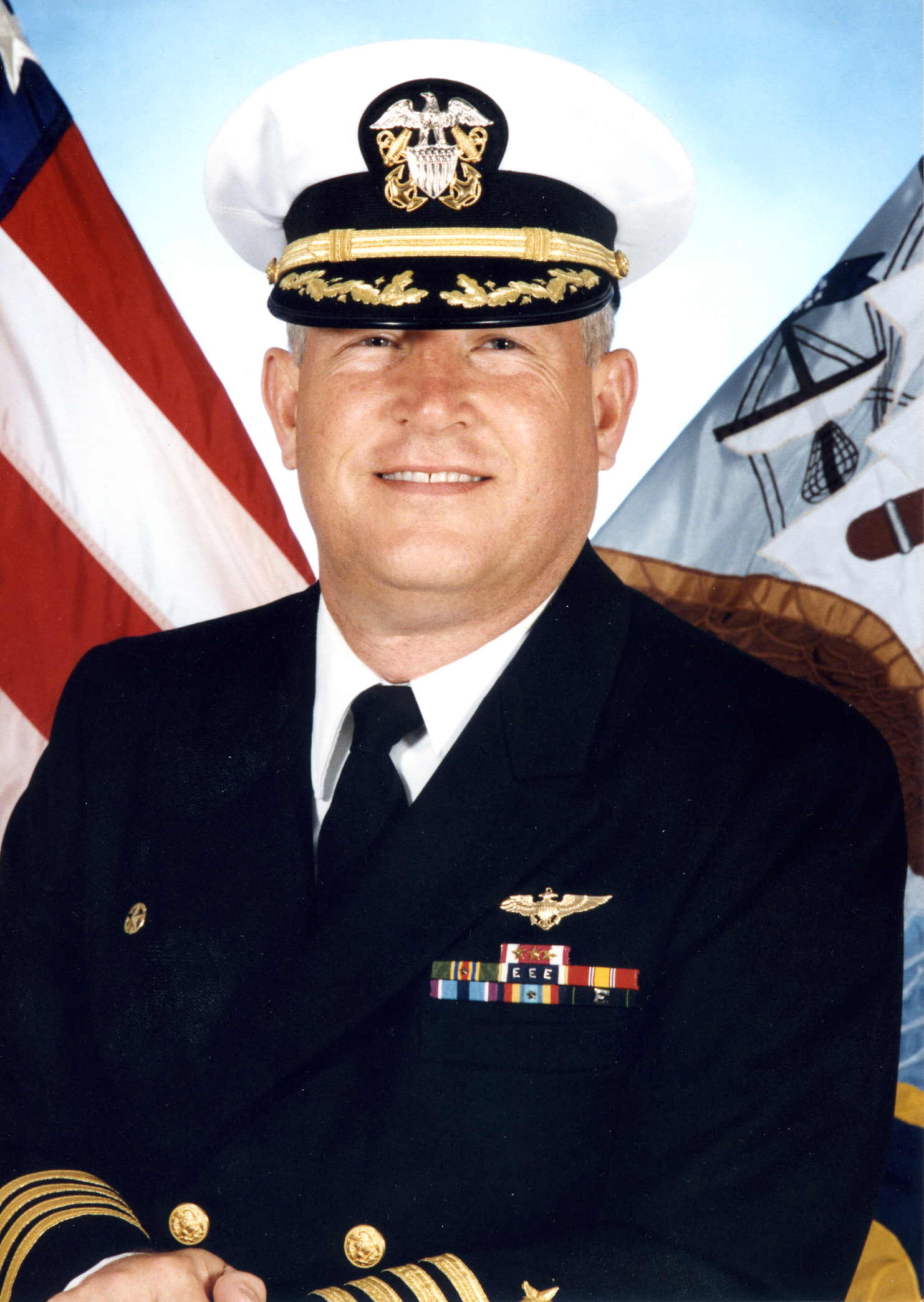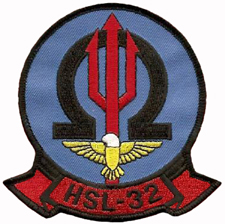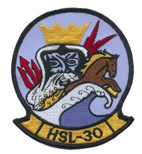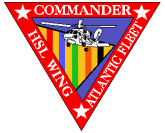 Captain Augustus Walter Clark, III, USN (Ret.)
Captain Augustus Walter Clark, III is a native of Oakland, California.
He received his commission in June 1971 through the NROTC program upon graduation from the University of Missouri. He was designated a Naval Aviator in June 23, 1972 at HT-18, NAS Ellyson Field. CAPT Clark was Navy Helicopter Pilot Designation Number 12135.
Captain Clark served ashore as a Search and Rescue Pilot at NAS Whidbey Island from 1972 to 1975, and as a flight instructor at HT-8, NAS Whiting Field from 1978 to 1981. He attended the Naval Command and Staff Course at the Naval War College from 1984 to 1985 where he graduated with distinction.  He served two operational tours with HSL-37, NAS Barbers Point, HI (1976-1978, 1981-1984) where he was Officer-in-Charge Detachment EIGHT, Safety Officer and Maintenance Officer. Captain Clark commanded HSL-32 (1988-1989) and HSL-30 (Atlantic Fleet SH-2F FRS, 19901992) in Norfolk, VA. He also served as Air Boss in USS INCHON (LPH 12) from May 1989 to August 1990.
Captain Clark has served tours in Washington, D.C. as the Deputy Program Manager for the  Combat SAR/Special Warfare Support Helicopter (HH-60H/HH-60J) Program in the LAMPS MK III Program Office (PMA-266, 1985-1986), and as the LAMPS Requirements Officer in the Air Warfare Directorate (N88) of the Office of the Chief of Naval Operations (1992-1994).
In July 1994, Captain Clark assumed command of Helicopter Anti-Submarine Light Wing, U.S. Atlantic Fleet in Mayport, Florida. The LAMPS Wing is the operational and administrative commander for all Atlantic Fleet LAMPS MK III squadrons. In July 1996, Captain Clark reported to Commander in Chief, U.S. Naval Forces Europe for duty as the Deputy Chief of Staff, Plans, Policy, and Requirements (N5/N8). In August 1999, he reported to the Chief of Naval Education and Training in Pensacola, Florida where he served as Director, Leadership Continuum Division and finally as Director, Command Action Group. Captain Clark retired from active duty on 1 July 2001 after 30 years of service.
Captain Clark holds a Bachelor of Science degree in Business Administration from the University of Missouri, a Master of Science degree in Management from Salve Regina University, and a Master of Arts degree in National Security and Strategic Studies from the Naval War College. His decorations include the Legion of Merit (three awards), the Defense Meritorious Service Medal, the Meritorious Service Medal (four awards), and various unit commendations and service medals.
Captain Clark is married to the former Diane Margaret Heller of St. Louis, Missouri. They have three daughters – Andrea, Alexandra, and Hillary.
Career Summary
Educational Background
University of Missouri – BS, Business Administration, 1968-1971
Salve Regina University, Newport, RI – MS, Management, 1984-1985
Military Education
Naval War College, Newport, RI – MA, National Security and Strategic Studies, 1985
Professional Background
Commissioned NROTC, University of Missouri
1971-1972 Flight Training, Pensacola, FL
1972-1975 NAS Whidbey Island, WA – Search and Rescue Pilot
1976-1978 HSL-37 Barbers Point, HI – Det Maintenance Officer
1978-1981 HT-8 NAS Whiting Field – Flight Instructor, Standardization Officer
1981-1984 HSL-37 Barbers Point, I-II – OIC Det EIGHT, Maintenance Officer
1985-1986 PMA-266, Washington, DC – Deputy Program Manager (HH-60R/HH-60J)
1987-1988 HSL-32 Norfolk, VA – Executive Officer
1988-1989 HSL-32 Norfolk, VA – Commanding Officer
1989-1990 USS INCHON (LPH 12) Norfolk, VA – Air Boss
1990-1992 HSL-30 Norfolk, VA – Commanding Officer
1992-1994 N88 Washington, DC – LAMPS Requirements Officer
1994-1996 HSLWINGLANT Mayport, FL – Commander
1996-1999 CINCUSNAVEUR London, UK – Deputy Chief of Staff,
         Plans, Policy and Requirements (N5/8)
1999-2001 CNET Pensacola, FL – Director, Command Action Group
Professional Qualifications
Proven ASW Subspecialist (4044R)
Acquisition Professional
Proven Pol-Mil Subspecialist – Europe (0024S)
Personal Awards
Legion of Merit (3)
Defense Meritorious Service Medal
Meritorious Service Medal (4)
Personal
Married to Diane
Children: Andrea (28), Alexandra (26) and Hillary (19)
Last updated 9 NOV 2001