CAPT Duane James Hofhine, USN (Ret.)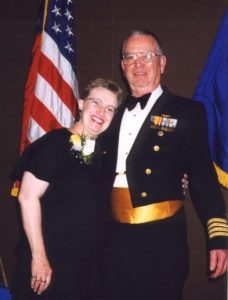 Ensign Hofhine became a Naval Aviator at NAS Corpus Christi, TX in July 1950. LT Hofhine returned to HTG-1 at NAS Ellyson Field, Pensacola, Florida for helicopter transition becoming Navy Helicopter Designator Number R-3489 on May 17, 1957.
CAPT Duane J. Hofhine (USNR-Ret) age 91, died Sunday January 23, 2022.
Duane was born on April 30, 1930 in Midvale, UT. The son of Horace James and Ella (nee Ellis) Hofhine. In his early life, his family moved to Pocatello, Idaho following his father's career with the Union Pacific Railroad. Duane worked various jobs to earn money for flying lessons at Curley Wilson's Flying School starting in 1944. By 1947, Duane had earned his private pilot's license with his mom being his first solo passenger. He enlisted in the Navy in November, 1947 and was sent to the Naval Training Center, San Diego, CA for recruit training. Following eight weeks of Airman's Preparatory School at the Naval Air Technical Training Center, Memphis, TN, he attended 16 weeks of schooling as an air controlman at Olathe Naval Air Station KS.
Air Controlman Hofhine worked in the tower of the naval Auxiliary Air Station, Charlestown, RI for five months before qualifying for Navy's flight program. In April, 1949, Cadet Hofhine reported to the Naval Air Training Command Pensacola, FL. After completing basic flight training, he was sent to advanced flight training at the Naval Air Station, Corpus Christi, TX, where he piloted the PB4ys "Privateer", a four engine patrol bomber. He was commissioned a Navy Ensign and won his wings as a naval aviator in July 1950.
In August 1950, he reported as a student to the Fleet Air Basic Electronics Training Unit at North Island Naval Air Station, CA. His next stop was Fleet Air Wing Four at Naval Air station, Whidbey Island for operational flight training in the P2Y "Neptune," an antisubmarine patrol bomber.
Responding to the call for volunteers for special assignment, Ensign Hofhine attended nine weeks of special training in electronics at North Island, then was sent to the Naval Air station, Patuxent River, MD for additional electronic training and to qualify in the P4M1Q "Martin Mercator". The "Mercator," similar to the P2V was used in patrol and surveillance missions.
In October 1951 at Sangley Point Naval Air Station in the Philippines, he served with the squadron that was later to be designated Airborn Electronic Measuring Squadron One. This duty involved flights throughout most of the Western Pacific area including 141 combat missions in support of the Korean War. For his performance during this period, he was awarded the Air Medal.
Duane began teaching flying in March 1954 when he became a flight instructor at Naval Auxiliary Air station, Whiting Field, FL. His next assignment kept him in the instruction business when he joined the Instructors Basic Training Unit in 1955, subsequently the multi-engine instrument training group in 1956 at Pensacola Naval Air Station.
In March 1957, Duane found himself back in the role of a student. At the Naval Air Station, Ellison Field, FL he began helicopter pilot training. Upon completion of helicopter training he was assigned to Helicopter Anti-Submarine Squadron Four home based at Naval Air Station, Ream Field, CA. While with this squadron he participated in the many antisubmarine exercises in the Pacific area including Western Pacific cruise aboard the USS Princeton in 1958.
NHA Note about CAPT Hofhine:
"Mike/NHA – I reached out to Duane's wife Jo Ann to ensure it was ok to share his obituary, to which she said of course.  A few minutes ago, she looked up his yearbook and logbook from the USS PRINCETON (CVS 37) Far East Cruise in 1958 and she just messaged me an interesting anecdote that she found – Duane's co-pilot on that cruise was often Ed Nixon, President Nixon's brother.  Thought I'd share that neat bit of history with you." CAPT (SEL) Lena "Sparkleberry" Kaman, USN PCO, NAS New Orleans
In February 1959, Lieutenant Hofhine was Transferred to Fleet Air Wing Staff at the Naval Air Station, Whidbey Island, WA. There he served as the assistant operations and plan officer.
Two years later Lieutenant Commander Hofhine became the communications officer at the Naval Air Station North Island, CA. He was selected for designation as a TAR Officer in July 1961 however was not assigned to a reserve activity until October of 1963. At that time, he was assigned as assistant flight training officer for the Air Antisubmarine Training Program in S2F Tracker Aircraft at the Naval Air Station Glenview, IL.
In July 1966, he received orders to the staff of the Chief of Naval Air Reserving Training at Glenview, IL as program director of the entire Naval Air Reserve air antisubmarine program. During this time, he responsible for the successful operations of some 30 antisubmarine warfare squadrons that were located throughout the nation.
In May 1967, Commander Hofhine was ordered to the Washington Naval Air Reserve Training Unit at Joint Base Andrews near Washington, DC. There he became the flight training officer and later assumed the responsibilities as the training officer.
November 1, 1971, Captain Hofhine was ordered to Naval and Marine Corp Reserve Training Center in Milwaukee, WI where he was commanding officer. Duane retired from Active Duty in January, 1973.
During Duane's Naval service he was awarded the following commendations. National Defense Service Medal with 1 Bronze Star; Air Medal; China Service Medal, Korean Service Medal with 3 bronze stars; Armed Forces Expeditionary Medal, Armed Forces Reserve medal with hourglass; United Nations Service Medal; Korean Presidential Unit Citation, HS-04.
Following Duane's move to Cedarburg, WI in 1971 he worked for the next 20 years in a variety of positions with Bob Fish Cadillac, Newman Chevrolet, Raymond Alignment, Post Printing and Barn Craft. Duane spent many years wood working including hand building a solid oak rolltop desk. Duane also renovated the family home including striping all of the woodwork in the house, redoing all the hard wood floors and restoring the home to its original splendor.
Duane was a dedicated husband and father actively supporting his children's education and was an active supporter of Navy ROTC at University of Wisconsin-Madison. Duane and his wife Jo Ann enjoyed traveling and spent nearly 20 years traveling throughout the United States in their truck camper
Duane was married November 30, 1963 to the love of his life LTJG Jo Ann Lower (USN) and together they had 3 sons, Duane J II, Eric and David.
Duane was preceded in death by his son ENS Duane J. Hofhine II, parents Horace James and Ella (nee Ellis) Hofhine and brother Clyde Hofhine. He is survived by his wife of 58 years Jo Ann (nee Lower) Hofhine; sons Charles Hofhine of Eagle Rock, NM, Kenneth Hofhine of Florence, OR, Eric Hofhine of Cedarburg, WI and David (Toni) Hofhine of Madison, WI. He is further survived by grandchildren Joshua (Ryann) Hofhine and Patrick Hofhine; great grandchildren Lulu Hofhine and Rocco Hofhine, and sisters Sharon Kay Grayson and Carol Martin.
The family would like to thank the staff of the Memory Care Unit and Lincoln Village in Port Washington and Sharon Richardson Hospice for their amazing support and care of Duane during his time there. Tributes are appreciated to the organization of your choice. Flowers appreciated in care of Eernissee Funeral home for Duane's Saturday February 5th Service.
Words of Remembrance followed by Military Honors are planned for 3:00 PM on Saturday, February 5, 2022 at Eernisse Funeral Home 1167 Washington Ave., in Cedarburg, WI. The family will greet relatives and friends on Saturday at the funeral home from 1:00 PM until time of Service. Online condolences can be forwarded to the family at www.eernisseefuneralhome.com.
To send flowers to the family or plant a tree in memory of CAPT Duane James Hofhine (USNR-Ret) please visit our 
Tribute Store.