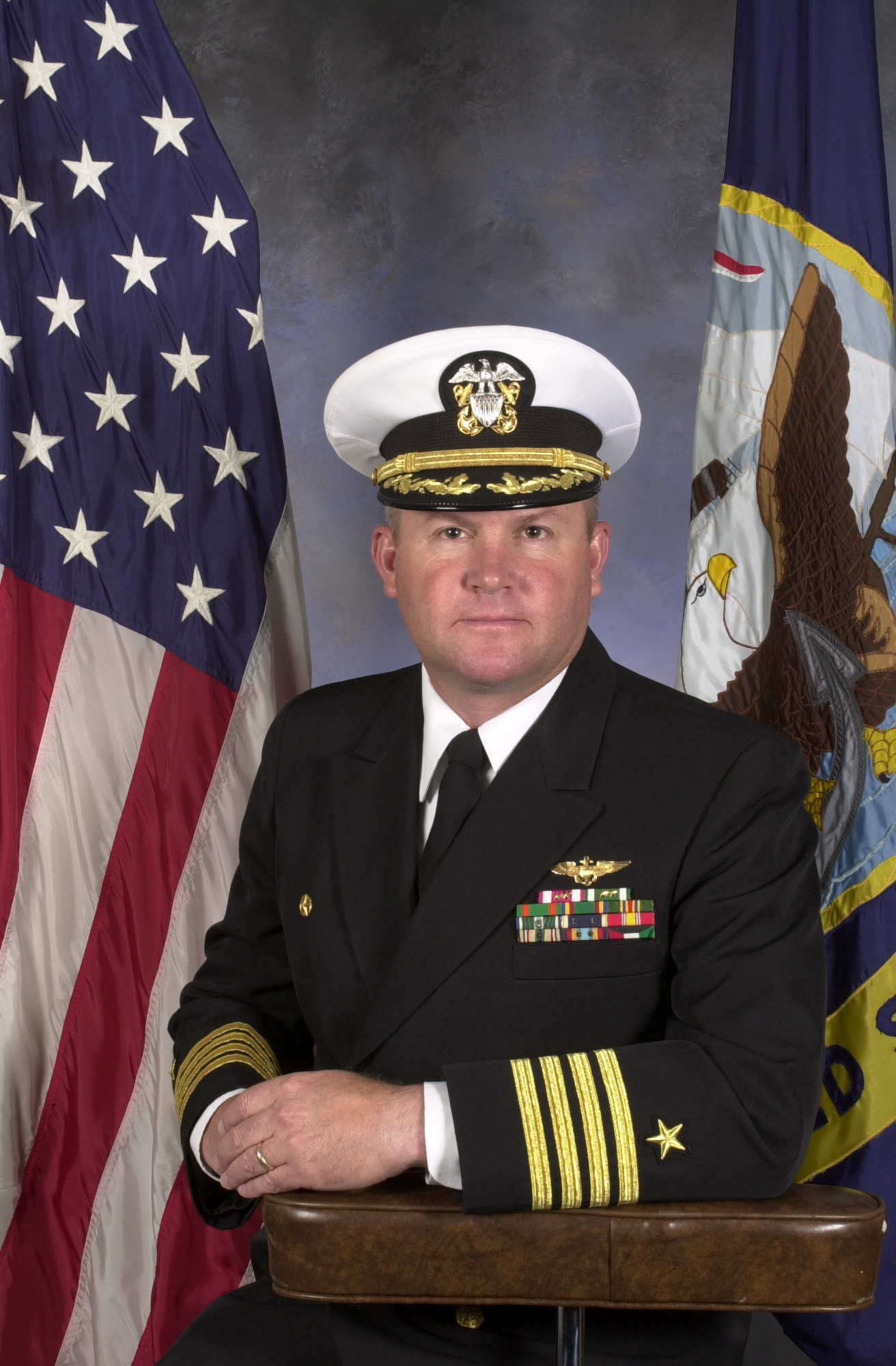 CAPTAIN JOHN A. BROWN JR USN-RET

Captain John Brown was born 17 July 1957 in Winston Salem North Carolina and raised in Virginia Beach, Va. He graduated from Cox High School in 1975 and the Virginia Military Institute in May 1979, earning a Bachelor of Science degree in Civil Engineering. He received a regular commission upon graduation and earned his wings as a Naval Aviator in August 1980.
Mission Specialty: Helicopter Airborne Mine Countermeasures (RH-53D's/MH-53E's)
Assignments included:
HM-16 (1981-1983) – JO TOUR
HM-12 (1983-1986) – INSTRUCTOR PILOT
USS NASSAU (1986-1988) – AIR OPERATIONS OFFICER
BUPERS (1988-1990) – HM/HC PLACEMENT OFFICER
HM-14 (1990-1993) – SQUADRON OPERATIONS OFFICER/DESERT STORM
COMMANDER, HELICOPTER TACTICAL WING, U.S. ATLANTIC FLEET (1993-1994) – OPERATIONS OFFICER

ASSIGNMENTS (cont)
NAVAL WAR COLLEGE (1994-1995)
HM-15 (1995-1997) EXECUTIVE OFFICER/COMMANDING OFFICER
COMMANDER, MINE WARFARE COMMAND – (1997-2000) ASSISTANT CHIEF OF STAFF FOR REQUIREMENTS, READINESS AND TACTICS
INDUSTRIAL COLLEGE OF THE ARMED FORCES (2000-2001)
COMMANDER, HELICOPTER TACTICAL WING, U.S. ATLANTIC FLEET (2001-2003) – COMMODORE
PROFESSOR OF NAVAL SCIENCE (2003-2006)
RETIRED (2006)
Also had flight experience in the H-1, H-3, H-46, and H-60 helicopters.