CAPT JOSEPH M. PURTELL, USN (RET.)
One of twelve original founders of the Navy Helicopter Association (NHA) in 1971, former Commanding Officer of HS-2, HS-10 and NAS Jacksonville, FL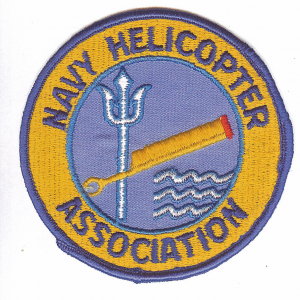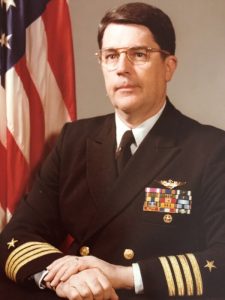 It is with a heavy heart that I let all of you know that Joe Purtell passed away peacefully this morning May 3, 2021 at Rockledge Regional Medical Center. 
LTJG Joseph M. Purtell, USN received his wings at HTG-1 at NAS Ellyson Field, Pensacola, Fl on September 27, 1957. LTJG Purtell is Navy Helicopter Pilot Designator Number R-3719.
"As CO HS-2, he made the first West Coast squadron deployment on a CVA, USS Independence, deploying to the Med.  His tactical expertise, using the much maligned passive capability of the AQS-13, allowed us to track the Soviet submarines trailing the Carrier Battle Group during the entire cruise which earned the squadron the Admiral Thatch, Isbell, and Battle E awards in 1971." CAPT Buck Buchanan, USN (Ret.) 
"A great loss for our fellow warriors.  Joe was an inspirational leader and a long-time friend.  Rest assured his legacy will remain.  I'm sure he received a momentous welcome.  He, along with our other fallen comrades, are expanding Heaven's Ready Room.  Joe…til we meet again…"Fair Winds and Following Seas!" TO FLY IS HEAVENLY…BUT TO HOVER IS DIVINE!" All the best, Shipmates CAPT Dick Catone, USN (Ret.)
"The success of the H-60 MK-III Program is due to CAPT Purtell. Assuming the job as Program Manager in the 1979-1980 timeframe, he took a program that was experiencing serious delays and technical shortfalls and put it on his back, inspiring his staff and all related entities to get it to the Fleet on time, while meeting all operational requirements. Believe me, it wasn't easy and as the initial CO of HSL-41, I can tell you without Joe, it would not have been anywhere as good as it turned out. In the following years, I would seek his advice on a lot of issues and he always took the time to work through and solve many pressing issues with me. At this time, it is appropriate for everyone to know some of the people who made the program work. Just to name a few – Joe Purtell – Bill Stuyvesant – Joe Peluso – and Mike Baxter made it happen. But make no mistake, Joe Purtell was the hammer that drove the nail. You were the best Joe and the entire community owes you and others of your time a tremendous amount of gratitude for where we are today. RIP Joe – you will always be remembered."  CAPT Michael B. O'Connor, USN (Ret.)
Captain Joseph M. Purtell USN Ret. passed away Monday, May 3, 2021.  He was the son of the late Joseph A. and Marie R. Purtell of Jamaica Walk, Breezy Point.  Joe was a summer resident of "The Point" from the 1940's to 2018.  He was also preceded in passing by his wives, Julie (Henderson), Liz (Williams), daughter Deanna Gaston, sons Joseph Jr., Kevin, sister Marie Haug and sister Margaret of Maryknoll Sisters.
He is survived by sons David, Mark (Ingrid), son-in-law Dr. Bob Gaston, daughter-in-law Niki, nine grandchildren and two great grandchildren.
Joe graduated from Regis H.S. in NYC, College of the Holy Cross, Worcester, MA and with a MS from the US Naval Postgraduate School Monterey, CA.  He served as an Aviator in the US Navy for thirty years in Antarctica, Vietnam and many years of carrier based anti-submarine missions in the north Atlantic, Mediterranean, and Pacific areas.  He commanded two squadrons and NAS Jacksonville.  He also served as Head of the Rotary Wing (Design) Branch and was instrumental in bringing the SEAHAWK helicopter and LAMPS MK III Weapons System to the Fleet.  After the Navy, he represented the Sikorsky Aircraft corporation as Director, International Business.
In retirement, he and Liz were "Snow Birds" living at IRCC in Viera, Fl. But spending the summers in Breezy point.
A Funeral Mass will be held 1:00 P.M. Saturday, May 8, 2021 at St John the Evangelist Catholic Church Viera, 5655 Stadium Pkwy Melbourne, Florida.
To send flowers to the family or plant a tree in memory of Captain Joe M Purtell USN Ret, please visit our floral store.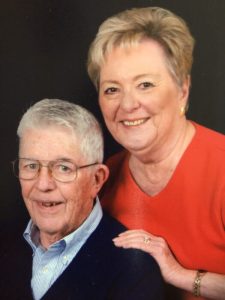 ---
CAPT Purtell is a life member of the Naval Helicopter Association (NHA) #236.
FAIR WINDS AND FOLLOWING SEAS CAPTAIN PURTELL!