CAPT Paul Anthony Pensabene, USN (Ret.)

LTJG Pensabene became a Naval Aviator on June 8, 1990 at HT-18, NAS Whiting Field, Milton Florida. LTJG Pensabene was Navy Helicopter Designator Number R-21080. 

CAPT Pensabene was a former CO of HS-4, a graduate of the US Naval Academy, Class of 1988 and a lifetime member of the Naval Helicopter Association (NHA), #99.
Paul Anthony Pensabene, 56, was born in Brooklyn, New York on August 4, 1966 and passed away surrounded by his loved ones on August 20, 2022 after a courageous two-year battle with cancer. A New Yorker at heart, he enjoyed New York pizza, the New York Yankees, Corvettes, Bruce Springsteen and collecting fine watches. Paul considered San Diego home and his greatest joy was traveling and spending time with his family.
His childhood years were spent in Canarsie, Brooklyn with neighborhood pick-up games of stickball, football and running track where he established lifelong friends. He excelled in academics and graduated from South Shore High School in 1983. He was selected to attend the U.S. Naval Academy and earned a commission as a Naval Officer in May 1988. Following flight training in Pensacola, Florida he was designated a Naval Aviator in June 1990.
Paul retired from active duty after 30 years of faithful service in May 2018 at the rank of Captain, having accumulated over 3200 flight hours in the SH-60F and HH-60H helicopters. Highlights of his naval career include tours with Helicopter Anti-Submarine Squadrons SIX and TEN; commanding officer of Helicopter Anti-Submarine Squadron FOUR, and deployment aboard USS CARL VINSON (CVN 70) where he was among the first units to respond to the 9/11 attacks. He served on the Joint Chiefs of Staff at the Pentagon and on the Secretary of the Navy Council of Review Boards. His final sea tour was as AIR BOSS for USS BOXER (LHD 4), from 2008 to 2010, where he participated in the planning and execution of the rescue of CAPT Richard Phillips of the MAERSK ALABAMA.
His final shore tour was with Naval Surface Force Pacific, where his efforts were critical to the successful integration of the F-35B Joint Strike Fighter into the Amphibious Force and improving overall Surface Force Aviation Readiness. Following his retirement from active duty, he continued his service as a Navy civilian working with Naval Information Warfare Systems Command as the Joint Strike Fighter Air Ship Integration lead.
His military awards and decorations include the Legion of Merit, Defense Meritorious Service Medal, Meritorious Service Medals, Strike/Flight Air Medals, Navy and Marine Corps Commendation Medals, the Navy Achievement Medal, Joint Meritorious Unit Awards, the Navy Unit Commendation, Battle "E" Awards, and other Campaign and Expeditionary Medals.
His education includes a Bachelor of Science degree from the United States Naval Academy, a Master of Science in Quality Systems Management from the National Graduate School, and completion of the George Washington University's Elliot School of International Affairs National Security Senior Manager's Course.
He is survived by his wife, Leona and their son, Anthony, and step-son Brandon Smith of San Diego, CA; his parents, Donna and Anthony Pensabene of Brooklyn, New York, and mother-in-law, Ruth Romo of Santee, CA; sisters Donna Young (Tom) and Teresa Pensabene; brother, Thomas Pensabene; and nephew and nieces, Joseph, Mia and Olivia.
Visitation, on August 25, 2022 at 2:00 p.m., at East County Mortuary Chapel, 374 North Magnolia Avenue, El Cajon, CA. Service, on August 25, 2022 at 6:00 p.m., at East County Mortuary Chapel, 374 North Magnolia Avenue, El Cajon, CA. Service, on August 26, 2022 at 1:00 p.m., at Our Lady Of The Rosary, 1629 Columbia St., SAN DIEGO, CA.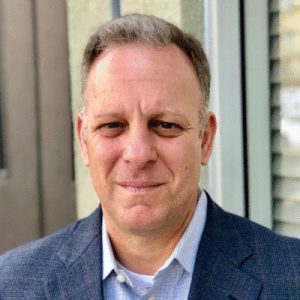 Fair Winds and Following Seas CAPT Pensabene.