CAPT Paul Eugene Caine USN (Ret.)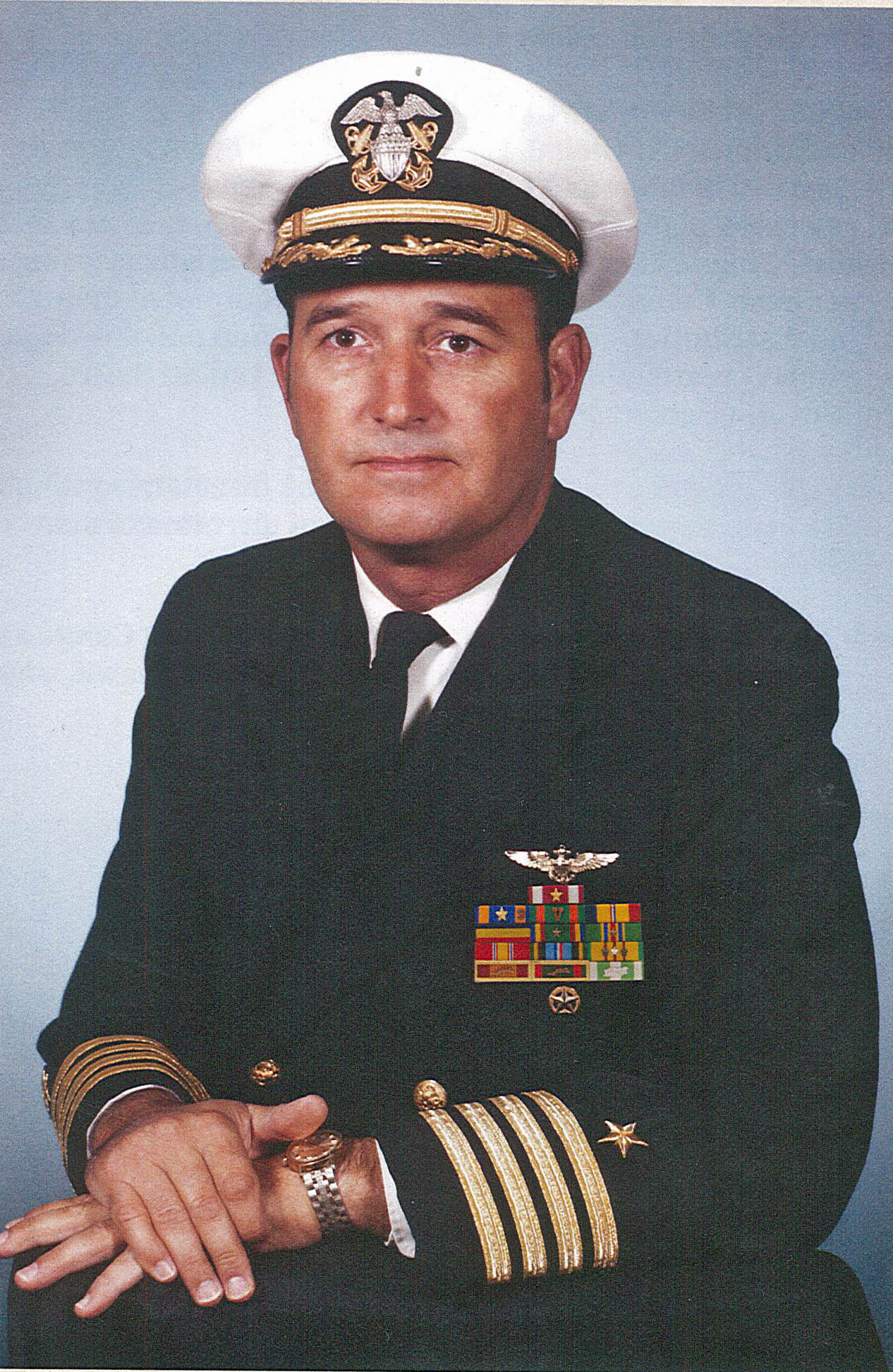 January 3, 1935 – February 4, 2023
ENS Paul Caine, became a Naval Aviator on May 7, 1958 at HTG-1, NAS Ellyson Field, Pensacola, Florida. ENS Caine was Navy Helicopter Pilot Designator Number R-4087.
Paul Caine passed away peacefully at home in San Diego on February 4, 2023.  Nancy, Paul's wife of 65 years, was with him. Paul and Nancy Schilling met at the University of Montana (Missoula).  When Paul proposed to Nancy, and she accepted, he told everyone that he was the "luckiest Irishman on earth." Paul's grace and love for Nancy, his family and friends will be sorely missed.
Born to Ira Michael and Mabel Caine on January 3, 1935, in Roundup, Montana, which was known for the cattle round up on the Musselshell River.  Paul grew up in small-town America in a close family steeped in Irish tradition. The family moved to Miles City, in Eastern Montana, where Paul and his two sisters, Margaret and Marie, and brother Don, were reared and attended high school.  Miles City is home to the world-famous Bucking Horse Sale, which Paul often attended, including his last trip in 2021 with his grandson, sons, and nephew Mike Cotter. 
Paul was the son of a hardworking Milwaukee Railroad family. Before college, Paul delivered papers for the Billings Gazette and Miles City Star.  He also worked herding sheep, stomping wool, and in various restaurants.  Paul was admired for his character, ethics, and work commitment.
Paul and Nancy Schilling were married in 1957 after both graduated from the University of Montana, where Paul was a member of the baseball team. Paul and Nancy were avid University of Montana Grizzly fans and supporters of the University.  Paul received the prestigious University of Montana Distinguished Alumnus Award in 2007.  "Go Griz" was a favorite saying of Paul's along with a fond goodbye to all and "the horse you rode in on." 
Nancy and Paul were quite the team, and they had two sons, Brian, born in 1958, and Shawn, in 1962. As a military family, they met and faced the challenges of multiple deployments, successfully rearing their boys into adulthood. 
Paul loved the United States and his military service.  He served in the Navy for over 24 years as a Naval Helicopter Pilot, retiring in 1980 as a Captain. Through 7 "on the book" tours to Vietnam via WESTPAC, Paul logged over 80 combat missions and was credited with 13 downed U.S. Pilot rescues.  Paul was the Chief Pilot for the Commander of the 7th Fleet and participated in the helicopter recovery operations of Apollo 4. For Paul's selfless commitment to Duty and Valor during multiple deployments in a combat zone, he, was the honored recipient of Meritorious Service Medal (two Awards), four Air-Medals for heroism, the Navy Achievement Medal with "V" Device (Valor), and Combat Action Medal.  He served in units which were recipients of Presidential Unit Citation, Navy Unit Commendation with Bronze Star and Navy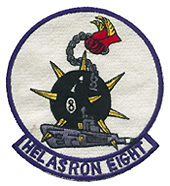 Meritorious Unit Commendation Medal.  Paul commanded Helicopter Anti-Submarine Squadron 8 and was Commander of Air Group 80.  His commanders and junior officers admired Paul and he forged many lifelong friendships during his Naval career.  Paul supported the U.S.S. Midway Museum, and was a member of the Naval Helicopter Association and the American Legion.
Upon retiring from the military, Paul ventured into commercial real estate brokerage, working for Manchester Financial, and participated in downtown San Diego leasing while working with Merrill Lynch, LJ Hooker and CBRE. In the 90's, Paul began working for NAI International and helped opened the largest network of real estate brokerage firms throughout Mexico, Latin, and South America. He retired in 2008.   
The best times in Paul's life were with his wife Nancy as they raised their boys, traveled together, spent time with family and helped others. One of Paul's favorite travel experiences was in 2011, when he spent time at Normandy France honoring those who served in WWII.  Paul loved his time with family in Montana, where the family spent many 4th of Julys in Hamilton, attended many Grizzly football games in Missoula, relaxed at Seeley Lake, or visited lifelong friends in Miles City. You could always count on Paul for a jovial and entertaining breakfast eating his favorite sausage, corn beef and hashbrowns with friends and family.
Paul believed in people and wanted them to succeed. Paul was an active mentor of people leaving the armed forces transitioning to civilian life, students from the University of Montana, and anyone with an interest in Commercial Real Estate or public speaking.  Paul was a founder of the BORED, an esteemed group of committed lifelong Padre fans, and attended decades of tailgates for the Padres and Chargers.   
Paul is survived by his wife Nancy, son Brian and fiancé Christina; son Shawn and wife Maureen; and his grandson Beckett.  Paul is also survived by his nephew and niece Mike and Patty Cotter from Helena, Montana, nephews and nieces Pat and Jill Caine, Kevin and Lynette Caine from Bozeman, Montana, niece Margaret Nicol Contreras from San Diego, nephew Curtis Cox and niece Kimberly Cox from Denver, Colorado, and niece Tina Cox from Virginia Beach, Virginia.  His great nieces include Donnetta Caine, Kathleen Cotter, Sarah Nicol, Katey Tuchscherer, Erin Cox and Lauren Cox, and his great nephews are Corey Cox, Jack Cotter, Eric Nicol, Josh and Jess Tuchscherer.  He was preceded in death by his parents, siblings, and nieces Michele Cotter Tuchscherer, Mary Cotter, and nephew Rodney Nicol.
Paul will be sorely missed, but his spirit will forever shine.  A celebration of life is planned on March 9, 2023, with an 11am mass at "St. Therese de Carmel" in Carmel Valley, San Diego followed by a reception. On March 10, 2023, Paul will be buried at the Miramar National Cemetery with full Military Honors.  Donations are suggested to the George G. Glenner Alzheimer's Family Centers and or the University of Montana Foundation, P.O. Box 7159, Missoula, Montana 59807.