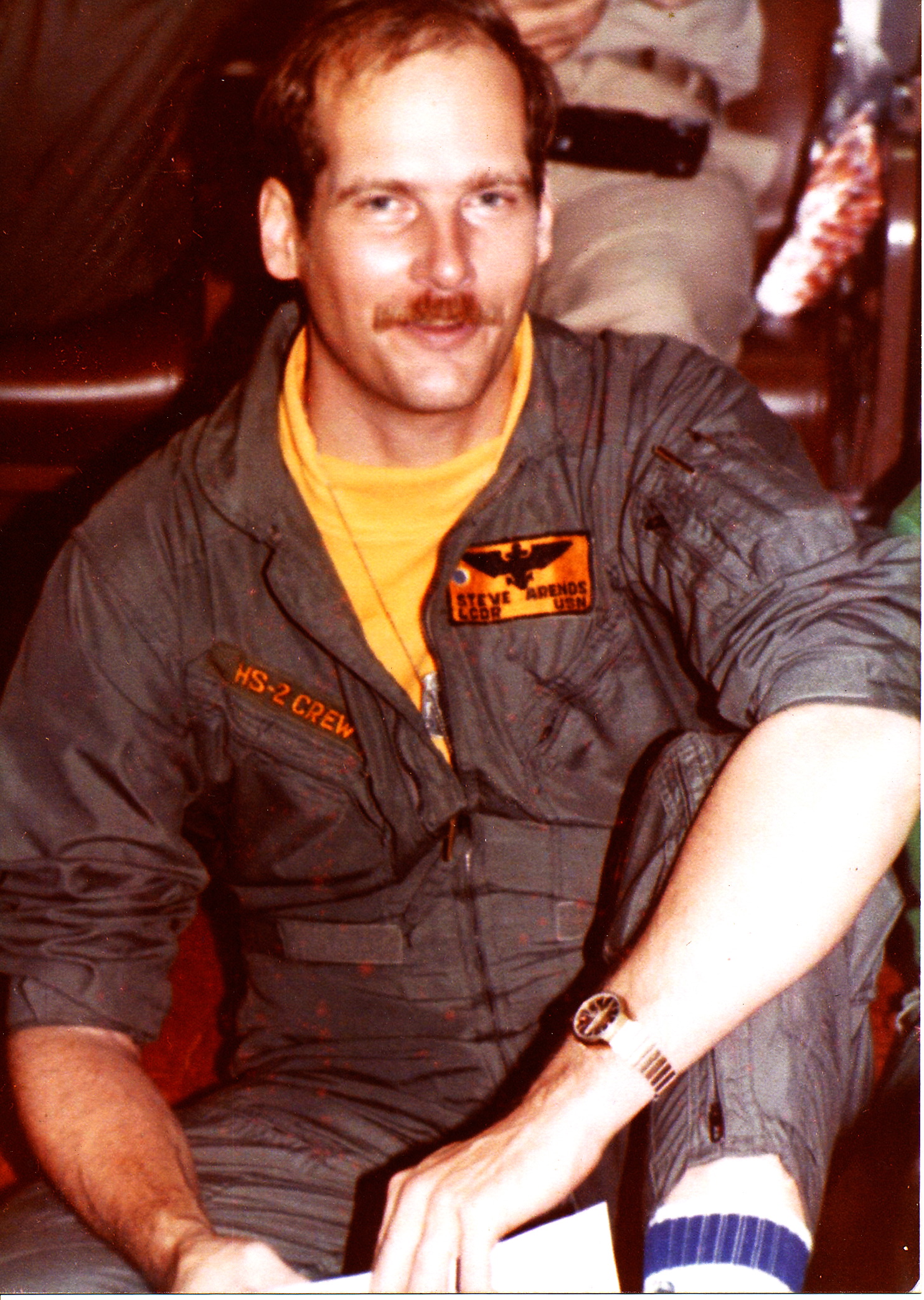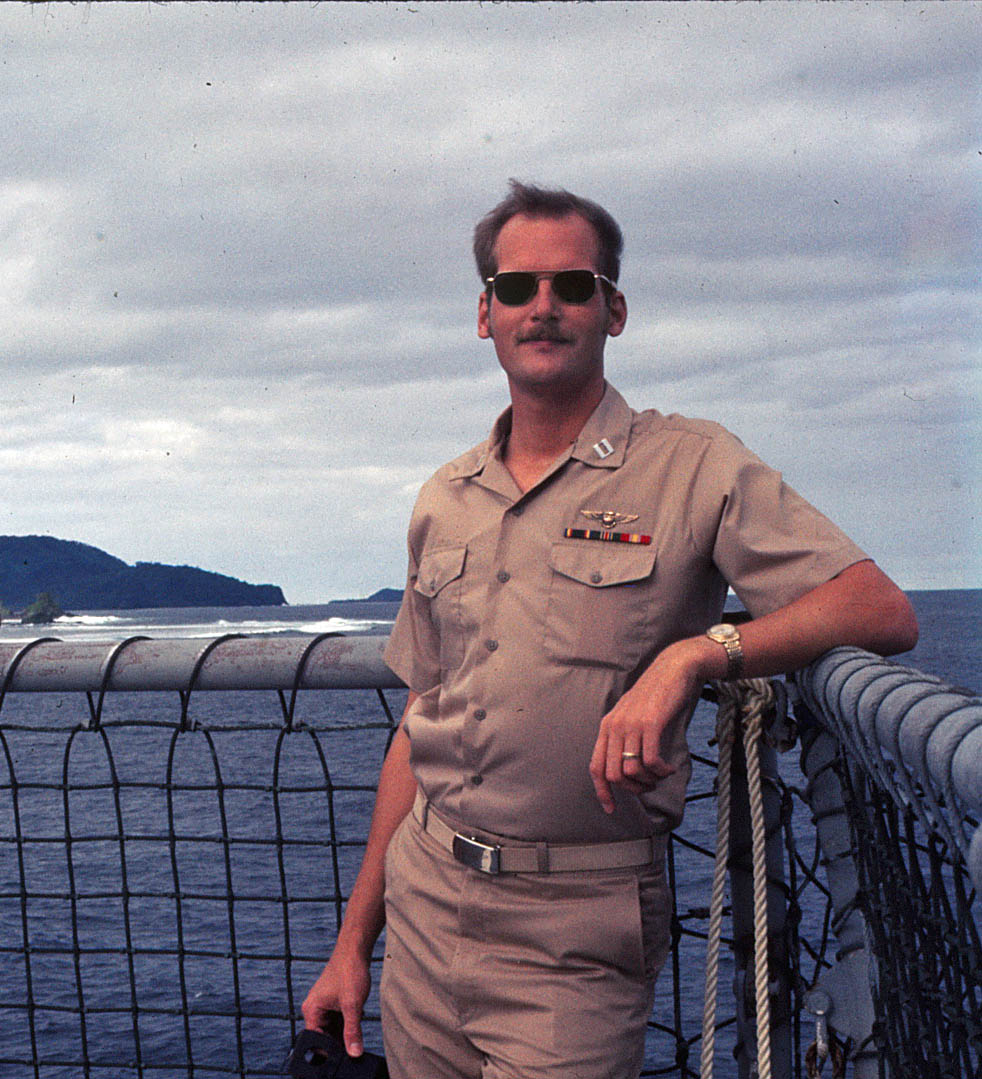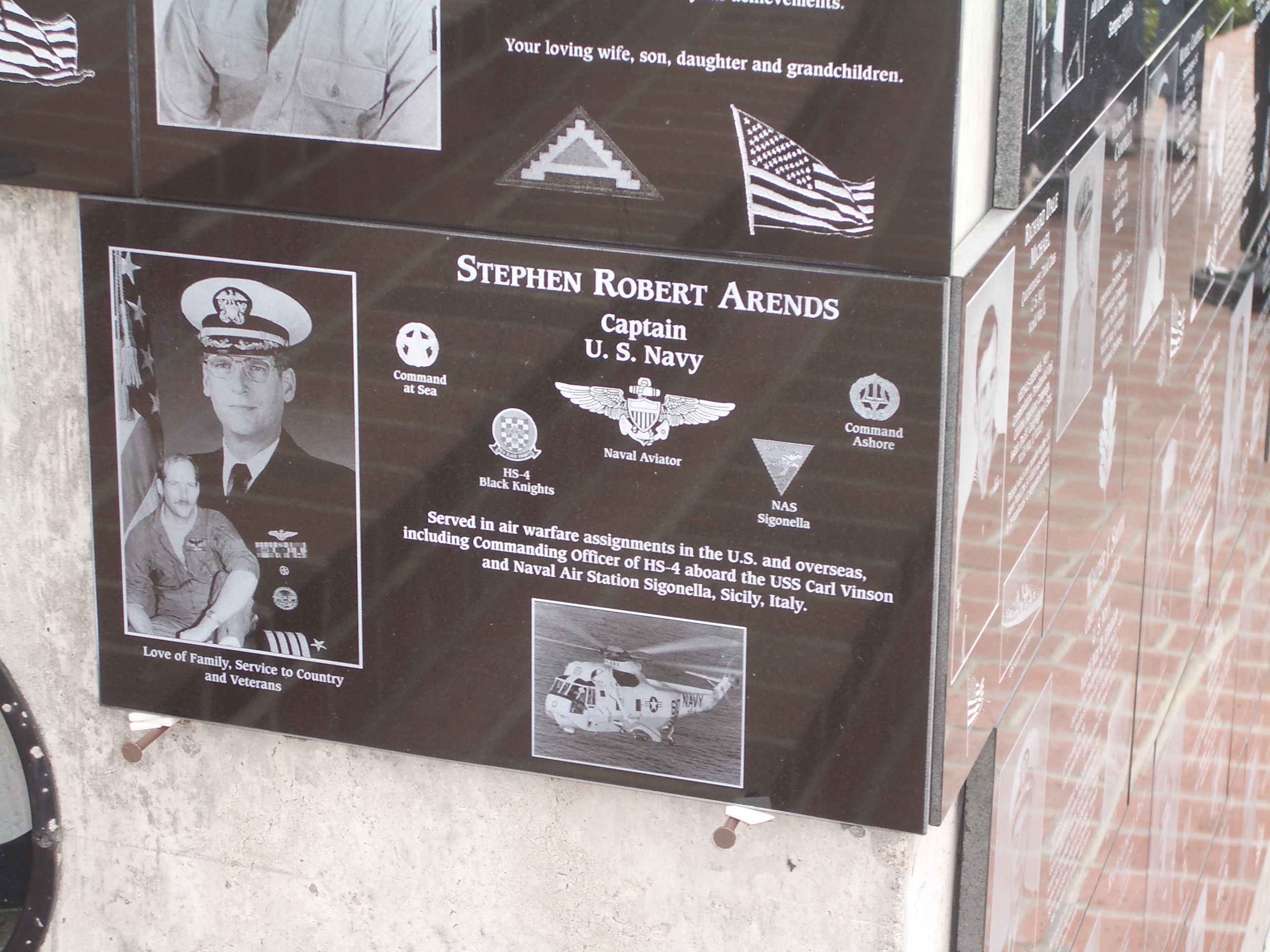 CAPTAIN STEPHEN ARENDS USN-RET

1992-1994 Commanding Officer, U.S. Naval Air Station, Sigonella, Sicily, Italy.
1990-1992 Executive/Military Assistant to Director of Naval Warfare and Mobility (now Maritime Systems) at Office of Under Secretary of Defense for Acquisition, Pentagon, Washington, DC.
1987-1989 Air ASW Training and Helicopter Training and Readiness Officer for
Commander, Naval Air Force, U.S. Pacific Fleet, San Diego, CA.
1983-1986 Commanding Officer and Executive Officer of Helicopter Anti-Submarine Squadron Four (HS-4) aboard USS Carl Vinson (CVN-70) and NAS North Island. Three overseas deployments.
1982-1983 Deputy Program Manager for Systems and Engineering for SH-60B/F at
Naval Air Systems Command, Washington, DC.
1980-1982 Operations, Administrative, Safety and Quality Assurance Officer at
Helicopter Antisubmarine Squadron Two (HS-2) aboard USS Ranger (CV-61) and NAS North Island. One overseas deployment.
1975-1978 Rotary Wing Test Director and Personnel Officer at Air Test and
Evaluation Squadron One (VX-1), NAS Patuxent River, MD.
1972-1975 Safety, Personnel, Assistant Operations and NATOPS Officer at Helicopter Antisubmarine Squadron Six (HS-6) based aboard USS Constellation (CVA- 64), USS New Orleans (LPH-11), USNS Corpus Christi Bay (T-ARVH-1) and NAS Imperial Beach, CA. Two overseas deployments.
1969-1972 UH-2 Flight Training, Communications & Crypto, USAF Southeast Asia Aircraft Movement Coordinator, and Antisubmarine Warfare Action Officer at U. S. Naval Station, COMFAIRADAK, Adak, Alaska
1968-1969 Navy flight training at NAS Pensacola, NAS Ellyson Field, and NAS Whiting Field. T-34, T-28, TH-57 and UH-1D.
1966 Joined the USNR as an AVROC while a sophomore in college at St. Mary's University, Winona, MN. Completed first AVROC training at NAS Pensacola the summer of 1967.