CAPT STEVEN R. SCHREIBER, USN (RET.)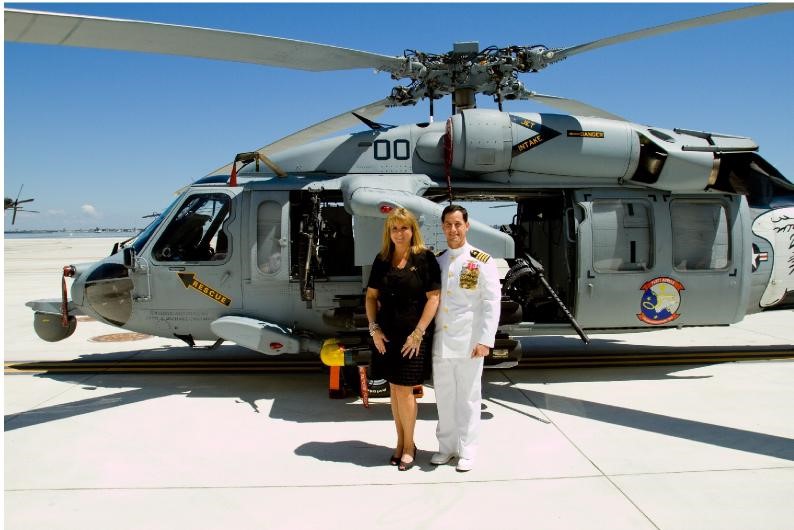 Captain Steve Schreiber was born in New Orleans, Louisiana on 04 June 1961. After graduation from High School, he attended the University of Arizona and earned a Bachelor of Science Degree in Aeronautical Engineering. He entered the Navy through the Aviation Reserve Officer Corps (AVROC) program in July 1983, earning his Wings of Gold in January 1985.
His last duty in the Navy was an assignment to the Pentagon as the Military Assistant to the Under Secretary of the Navy, the Honorable Robert O. Work. Prior to this tour, he was the Executive Assistant to the Deputy Chief of Naval Operations for Information Dominance/Director of Naval Intelligence (OPNAV N2/6) at the Pentagon, and the Commander, Helicopter Sea Combat Wing Atlantic in Norfolk, the Navy's largest and most diverse Wing, supporting Humanitarian Assistance/Disaster Relief and combat operations worldwide. Before his Commodore tour, he was Chief of Staff, Carrier Strike Group EIGHT and EISENHOWER Strike Group embarked in the DWIGHT D. EISENHOWER in support of combat operations in Afghanistan, Iraq, and Somalia. During his Joint tour, he was the Chief, Strategic Plans and Policies Division, United States Special Operations Command (USSOCOM) at MacDill Air Force Base, FL; he deployed numerous times to Afghanistan and Iraq in direct support of Special Operations Forces as the lead for the USSOCOM's Afghanistan Joint Counter-Ambush and Improvised Explosives Device Advisory Team. He was formerly the Commanding Officer, Helicopter Anti-Submarine Squadron FIVE (HS-5), deployed aboard the USS JOHN F. KENNEDY in support of combat operations during Operation ENDURING FREEDOM, as well as Operation NOBLE EAGLE following the attacks on 9-11-01. His other assignments included Executive Officer, HS-5; C4I and TACAIR Analyst for the Secretary of the Navy's staff (SECNAV-Office of Program Appraisals); Aide and Deputy Executive Assistant to the Navy's Director of Space, Information Warfare, Command and Control (N6) at the Pentagon; Operations Officer, HS-3 in support of combat operations in Bosnia and Iraq; and a Naval Test Pilot, at the Naval Test Center, Patuxent River, Md. He was selected as the first American helicopter pilot to attend the British Empire Test Pilot's School in 1990. Prior to attending Test Pilot School, he was a Government Flight Representative and an Acceptance Pilot at Sikorsky Aircraft. His first operational flying tour was with Helicopter Combat Support Squadron FOUR (HC-4) flying CH-53Es in Sigonella, Sicily.
He also holds a Master of Science degree in Systems Management from the University of Tennessee and has over 5,860 hours in 60 different aircraft. His awards include the Defense Superior Service Medal, four Legions of Merit, the Bronze Star, two Air Medals, two Meritorious Service Medals, Joint Service Commendation Medal, 5 Navy Commendation Medals (Combat "V"), a Navy Achievement Medal, and numerous campaign medals.
He is married to his High School sweetheart Lauren and he has a daughter Nicole, and a son Casey. Nicole is a graduate of the University of South Florida, and is teacher in Tampa, Florida. She has blessed her parents with two grandchildren, Audrianna and Bryant. Casey is a graduate of Old Dominion University in Norfolk and is giving back to his community as a Fairfax City Police Officer.