CDR Donald J. Hayes, USN (Ret.) A NHA and NHAHS Founder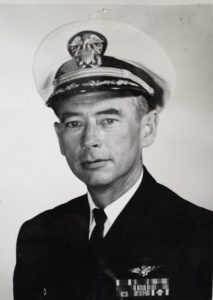 LCDR Donald J. Hayes, USN became a Navy Helicopter Pilot on May 23, 1961 at HT-8, NAS Ellyson Field, Pensacola, FL. LCDR Hayes was Navy Helicopter Designator # R-5663.
CDR Hayes was 1 or 12 original founders of the Navy Helicopter Association in September, 1971 and 1 of 9 original founders of the Naval Helicopter Association Historical Society. 
Donald Joseph Hayes of Bonita California passed away on Saturday, July 5, 2014 at the age of 90 years old. He is survived by his wife Maria Hayes, sons Tom and Mark Hayes, daughter Lisa Clements, sister Elaine Takacs, 9 grandchildren and 10 great grandchildren. Don was born on February 8, 1924 in Brooklyn , New York to Josef and Mary Hayes. Donald join the United States Navy in 1942 and retired in 1971 as a Commander. He served in WWII, Korean and Vietnam wars during his time. He received numerous awards during his time in the military. Donald is preceded in death by his first wife Margaret E. Hayes, sons Peter and David Hayes. Donald will be laid to rest in La Vista Cemetery next to his first wife Margaret.
A viewing will take place on Wednesday, July 9th from 4:00pm to 8:00pm followed by a Celebration of Life on Thursday, July 10th at 11:00am in the Serenity Chapel located at Funeraria Del Angel Humphrey.