CDR JAMES ARCHIBALD MCCALLUM, USN (RET.)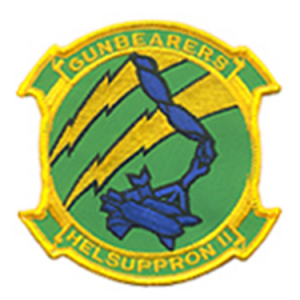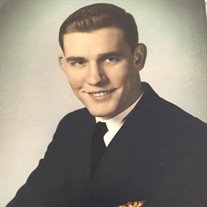 ENS J.A. McCallum, USNR, received his wings at HT-8, NAS Ellyson Field, Pensacola, FL on May 15, 1963. ENS McCallum is Navy Helicopter PIlot Designation Number R-6671. CDR McCallum is the former Commanding Officer of HC-11 at NAS North Island, Coronado, California, December, 1979.
We celebrate the life of CDR James Archibald " Jim" McCallum, age 80 of St. Augustine, who passed away on February 5th, 2021 from complications brought on by COVID. Jim was a caring father, husband, uncle, grandfather, brother and friend. Born in Vidalia, Georgia on October 28th, 1940. He was the son of Maureen Meadows and James Archibald McCallum.
This Georgia farm boy did not know a stranger. Until the very end, he never lost his sense of humor and the twinkle in his eyes. We honor him as a United States Navy Commander and aviator who flew over 600 combat missions in Vietnam. A true American Hero. Early in his Navy career he was in the Navy choir. He had the voice of an angel. His strength and fun loving spirit lives on in all of us.
He is survived by his five children, Chip, Maria, Michael, Dean and Ryan. The countless hours he devoted to his children's sporting and other events will never be forgotten. His love and devotion to farming and gardening kept his kids well fed throughout their childhood. He is also survived by the mother of his children, Melanie McCallum; wife, Julie Ambrose and brother James Ware McCallum. He was preceded in death by his sister, Betty Ware Bivins.
Memorial services will be determined at a later date. Please consider donating to The Fisher House that provides services to active duty servicemen and veterans.
St. Johns Family Funeral Home is in charge of arrangements.