United States Naval Commander Marc Del Homan, USN (Ret) was born on April 6, 1963 to Mac Delano and Lila Christine Homan of Concord CA.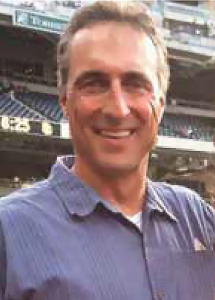 Marc was raised by two public school educators, and in 1971 his father received a two-year International Teaching Fellowship in Victoria, Australia. Marc's time there led to his love of travel and passion for learning. In Australia, Marc played rugby, and once back in California he continued his athletic career by playing football, basketball, and baseball. When not playing sports, he developed lifelong friendships with his group of buddies, "the Hooters."
Upon graduating from Conrad High School, in 1981, Marc enlisted in the U.S. Navy and attended Nuclear Power School in Great Lakes, Illinois. He received a ROTC scholarship for the University of San Diego. At USD, Marc pledged Sigma Chi, and while coaching "Derby Days," Marc met Niamh Foley, his future wife of seventeen years. Also at USD, he held leadership roles as a Resident Assistant and Battalion Commander, while also playing rugby and cycling. In 1987, Marc graduated with Bachelor of Science degree in International Relations. The life of Marc "Homey" Homan was honored and celebrated on the flight deck of the U.S.S. Midway on Friday, September 2, 2016.