CDR MATTHEW JAMES "MAYOR" BOWEN, USN (RET.) SIGNAL CHARLIE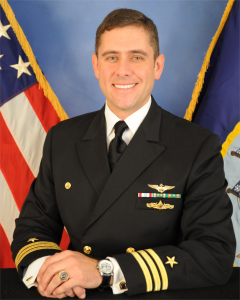 CDR Matthew James  Bowen, USN (Ret.), callsign "MATTY B" and "MAYOR" passed away on March 2, 2020 at home in Pensacola, FL. He was the former Commanding Officer of HT-8, 8Ball Skipper #56.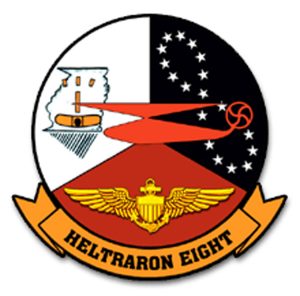 CDR Bowen was commissioned upon graduation from the United States Merchant Marine Academy in June, 1995. He reported to the USS WHIDBEY ISLAND (LSD-41) as M Division Officer, Legal Officer and Training Officer. His follow-on tour was as Plans and Training Officer at Amphibious Squadron SIX embarked on USS BATAAN (LHD-5).
Following transition to Naval Aviation, he completed Primary Flight Training at VT-6 and Advanced Helicopter Training at HT-18. CDR Bowen was designated as a Naval Aviator at NAS Whiting Field, Milton, FL on September 13, 2002. He was Navy Helicopter Designator Number 26723.
After qualification in the MH-60S at HC-3, he reported to HC-6 in Norfolk, VA. During this tour, HC-6 transitioned to HSC-26 as part of the Navy's helicopter re-organization. While assigned to HSC-26 he deployed on USS DETROIT (AOE-4) and USNS ARTIC (TAOE-6) and served as Schedules Officer, Detachment Operations Officer, Detachment Assistant Officer-in-Charge and the Search and Rescue Officer.
CDR Bowen was then assigned to HSC-3 in San Diego, CA and to the MH-60R/S Fleet Introduction Team where he served as the HSC-23 Establishment Officer, HS-8 Transition Officer and Helicopter Manpower Officer. He reported to HS-10 and transitioned to the SH-60F/HH-60H prior to his Department Head tour at HS-8. After completing HS-8's last deployment, he assisted in HS-8's transition to HSC-8, returning to the MH-60S. While assigned to HSC-8 he served as Training Officer and Maintenance Officer and made the first ever MH-60R/S deployment as part of Carrier Air Wing NINE onboard USS JOHN C. STENNIS (CVN-74).
CDR Bowen returned to NAS Whiting Field to serve as HT-8 Executive Officer. He assumed command of the squadron in April 2013 and served as the Commanding Officer through May 2014.
Following his command tour, he reported to the USS BATAAN (LHD-5) as the Air Boss.
CDR Bowen's shore tours have been as Flag Lieutenant to the Commander, Operational Test and Evaluation Force, Director of Personnel (J-1) for the Commander, Combined Joint Special Operations Air Component in Balad, Iraq, Deputy Executive Assistant to the Deputy Chief of Naval Operations (Communications and Networks), and Special Assistant and Speechwriter to the Vice Chief of Naval Operations in Washington, DC. Additionally, He is a graduate of the U.S. Naval War College with a Masters of Arts in National Security and Strategic Studies.
His personal awards include the Joint Meritorious Service Medal, Meritorious Service Medal, five Navy and Marine Corps Commendation Medals, four Navy and Marine Corps Achievement Medals as well as numerous unit and campaign awards.
CDR Bowen was predeceased in 2000 by his father, Arthur Bowen, of Lake Placid, NY. He is survived by his loving mother Sally Ann Weaver (formerly Duprey of Saranac Lake, NY) currently of Jackson, NJ; his brother Mark of Lake Placid, his sister and nephew Deann and Brandon of Howell, NJ, and his stepfather Walter Weaver of Allenwood; as well as a host of aunts, uncles, cousins, and hundreds of dear friends, both military and civilian.
CDR Bowen's funeral was held Monday, 09 March at the Harper-Morris Memorial Chapel in Pensacola. Following the ceremony, he was laid to rest at Barrancas National Cemetery on NAS Pensacola.
Skipper flies on God's Watch now.
Fair Winds and Following Seas CDR Bowen