CDR Pierre Numa Charbonnet III, USN (Ret.)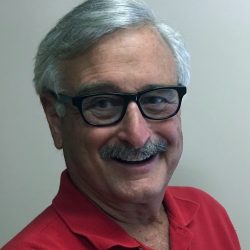 Pierre Numa Charbonnet III, 73, will be lovingly remembered by his friends and family. He died at home surrounded by his family, on June 15, 2021 after a long struggle with ALS .
Pierre was born on February 2, 1948, in Tulsa Oklahoma, to Pierre and Mary (Dutton) Charbonnet, their fourth child and only son. He graduated high school at Randolph-Macon Academy in Front Royal Virginia, attended Tulane University and graduated from the University of Mississippi. In 1970 he was commissioned in the United States Navy, and earned his "Wings of Gold" on July 7,1972 at HT-18, NAS Ellyson Field, Pensacola, Florida. LTJG Charbonnet was Navy Helicopter Designation Number R-12157.
He and Melissa began their life together in Pensacola and moved from squadron to squadron where he flew H2 Sea Sprays. As a Cold War Warrior, he flew Anti-Submarine missions from United States Navy Spruance Class destroyers, locating and tracking Soviet submarines in the Atlantic and Mediterranean Sea. In 1988 he received orders to the "Rocky Mountain Navy", where he found his professional passion. He was part of the formidable team that defined and laid the plans for the Space-Based Infrared System (SBIRS); a multi-billion-dollar satellite system that continuously scans the world for missile launches and other heat generating occurrences in support of the DoD and other US National agencies. Although most of the SBRIS operational activities are still classified, the DoD recently released information on the events of January 7, 2020 when the SBIRS system saved the lives of uncounted US troops after Iran launched more than a dozen ballistic missiles at US and coalition forces in Iraq. On May 18, 2021 the 5th SBIRS Geosynchronous satellite was successfully launched from Cape Canaveral.
Pierre spent twenty-four years on active duty before transitioning to his civilian career where he continued working with space surveillance and the intelligence communities. Immediately after leaving the US Navy he worked one year as the ROTC instructor at King George High School and, with community member, Ken Novell, they started the first competitive Swim Team at King George High school. Pierre loved to spend time outdoors, whether on skies, hiking, biking, boating on the Potomac, or out on the bush-hog. He loved to travel; he showed his family most of the United States and his wife most of Europe, work took him to Eastern Europe and Asia often. He had a passion for the arts, he enjoyed outdoor concerts in the park, art museums, Shakespeare theater, oyster and wine tasting at Strattford Hall. His faith and his family were his life's priorities and when asked once what his greatest accomplishments in life were, he responded that it was that his children still wanted (and did) come home.
Pierre was preceded in death by his parents and three sisters, Anne Constance, Louise McIver and Michelle Tomkins. He is survived by his wife of 49 years, Melissa (Buffalo) Charbonnet, his three children, Jonathan (Tess) Charbonnet, of Metairie Louisiana, Amalie (Sean) Foss, of Mason Ohio, Mary (Khaled) Hachwi of Oakhill Virginia, his ten grandchildren, Ella, Peter, Anna, Daniel, Elie, Benjamin, Fares, Amine, Andrea, Beau, two sisters, Hildegard Leffen, Suzanne Benefield, and numerous cousins, nieces and nephews.
A funeral mass will be held at 10:30 on July, 9, 2021 at St Mary of the immaculate Conception in Fredericksburg VA. In lieu of flowers please send donations to St. Jude's Childrens' Research Hospital.