Commander Robert "Bob" Wolfe USN-Ret, 71, of Pensacola, FL passed away on Sunday, August 20, 2017. Bob was born November 9, 1945 in Lockport, NY. Bob graduated from St. John Fisher College in Rochester, NY and was commissioned shortly after as a Naval Officer in 1967. Following his commissioning, Bob started his flight training in Pensacola and was later designated as a Naval Aviator. Bob served at multiple duty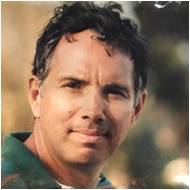 station locations and flew helicopters during operational assignments in Asia, Europe, Africa and the Middle East. Bob had extensive combat time in Vietnam as a helicopter gunship pilot. Bob kept quiet about his service and didn't tell many people that he was awarded the Distinguished Flying Cross and 33 Air Medals–three of which were Strike. Bob loved his time in the Navy and the lifelong friendships that he and his family made along the way. His last tour before retiring returned him back to Pensacola where he decided to put down roots.
A man of many names–Robert, Shipmate, Bob, Dad, Frick, Air Boss, Papa, Wolfeman and Silent Bob to name a few. He sometimes didn't say much, but when he did–you had to listen. Bob was an outstanding Father who always put his family's needs before his own. Bob loved the water and he loved sailing the No Nay Never and Easy Day in and around Pensacola Bay. Bob's favorite thing to do was to be on his boat with his family and friends.
Bob passed away peacefully with his family and friends at his side.
He was preceded in death by his father, Harry Wolfe of Lockport, NY.
Bob is survived by his mother, Jean Wolfe of Lockport, NY; a sister, Carroll Ziblut of Newfane, NY; his wife, Eileen Wolfe of Pensacola, FL; son, Matthew Wolfe (Stephanie) of Naples, Italy; daughters, Katie Wolfe of West Palm Beach, FL and Annie MacNeil (Ben) of San Diego, CA; son, Patrick Wolfe (Bailey) of Pensacola, FL; granddaughters, Parker Wolfe, Claire Wolfe and Abbie Wolfe all of Naples, Italy and a grandson, Henry MacNeil of San Diego, CA.
A Memorial Mass will be celebrated at 10am Thursday, August 24, 2017 at St. Paul Catholic Church, 3131 Hyde Park Rd., Pensacola, FL 32503 with Msgr. James Flaherty, celebrant. A reception will follow in the Parish Hall until 12pm (noon), at which time a funeral cortege will depart for Graveside Navy honors and placement at Barrancas National Cemetery.