CDR Robert Grady Duff, USN (Ret.) Signal Charlie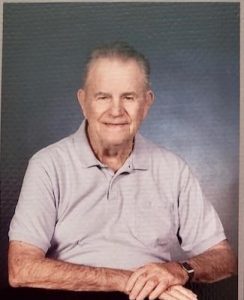 CDR Robert Grady Duff, USN (Ret.)
LT Robert Grady Duff, USN, became a designated Naval Helicopter Pilot on December 7, 1960 at HT-8, NAS Ellyson Field, Pensacola, FL.  LT Duff was Naval Helicopter Pilot Designation Number R-5497.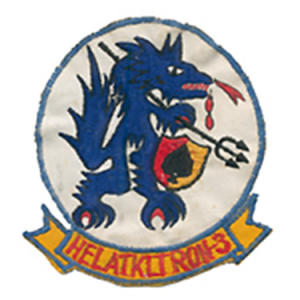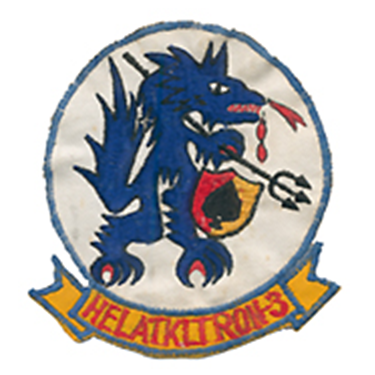 Seawolf Robert Grady Duff, Sr., Executive Officer, CDR, 12/31/1969 to 12/15/1970, Awarded: Bronze Star(V); Air Medal (Individual Action); Air Medal Flight/Strike (at least 4 numerals). LIFE Member Seawolf Association since 1991.
Pensacola – Commander Robert G. Duff, USN, Retired, 89, of Pensacola went to be with his Lord and Savior on March 9, 2021. Bob was a loving husband, father and Pawpaw. He loved his family and was proud of his children. He enjoyed the friendships he made and the time he spent traveling in his RV during retirement. He had a good sense of humor and always had a joke to tell anyone that would listen. He loved baseball and his Atlanta Braves; he would count the days to the start of spring training. He enjoyed the talks and meals he had with his driver, medical translator and grandson, Seth Gray.
Bob was the youngest of 3 brothers born to Alsie H. and Cora B. Duff of Bynum, Tx. He was preceded in death by his parents and brothers, Howard and Douglas. He is survived by the love of his life, his wife of 67 years Lou, his children Robert (Lorri), Richard (Margarita), Annette Gray Bartush (Gary), 9 grandchildren, and 9 great grandchildren.
Bob enlisted in the Navy in 1950. While serving his country, he earned a B.A. in political science from the Naval Postgraduate School and an M.A. in Education from USC. He was accepted into aviation training and received his wings at NAS Pensacola in 1954. He began his Navy aviator career as an Airship Test Pilot before entering helicopter training at San Diego. He served with several carrier-based helicopter squadrons, and at Ellyson Field before joining the Navy's most decorated squadron (HAL-3) in Vietnam. He then served on the United States Taiwan Defense Command and completed his career at Tulane University NROTC before retiring in 1975.
A celebration of Bob's life will take place at Faith Chapel North on March 27, 2021 at 1:00pm. Face coverings are requested. There will be a visitation at the same location beginning at 12:00. His family will be present to welcome loved ones.
In lieu of flowers, please kindly consider a memorial donation to the American Kidney Fund (www.kidneyfund.org) or the Wounded Warrior Project (woundedwarriorproject.org).
FAITH CHAPEL FUNERAL HOME NORTH, 1000 S. Hwy 29, Cantonment, FL has been entrusted with arrangements. You may express your condolences online at www.fcfhs.com