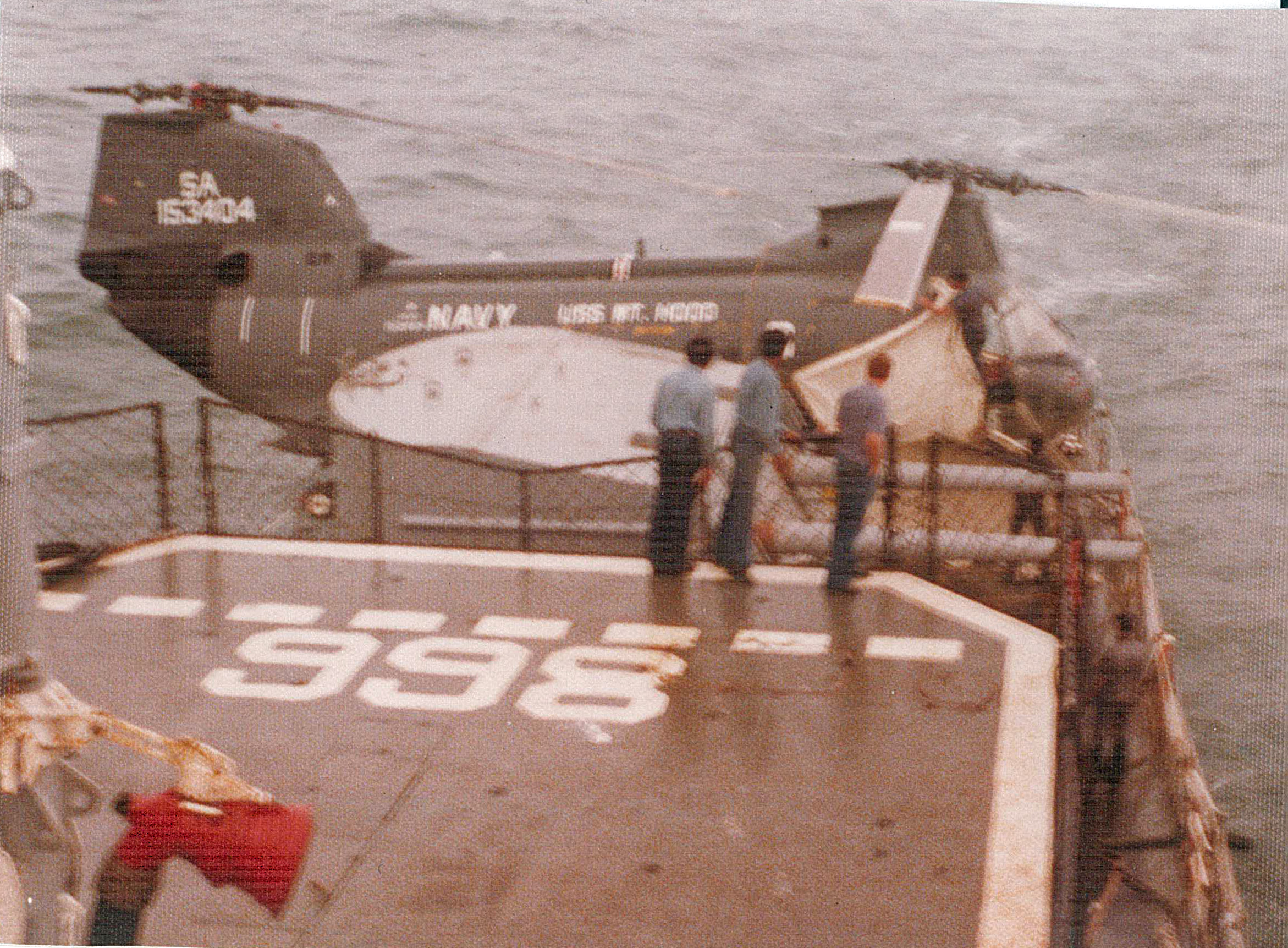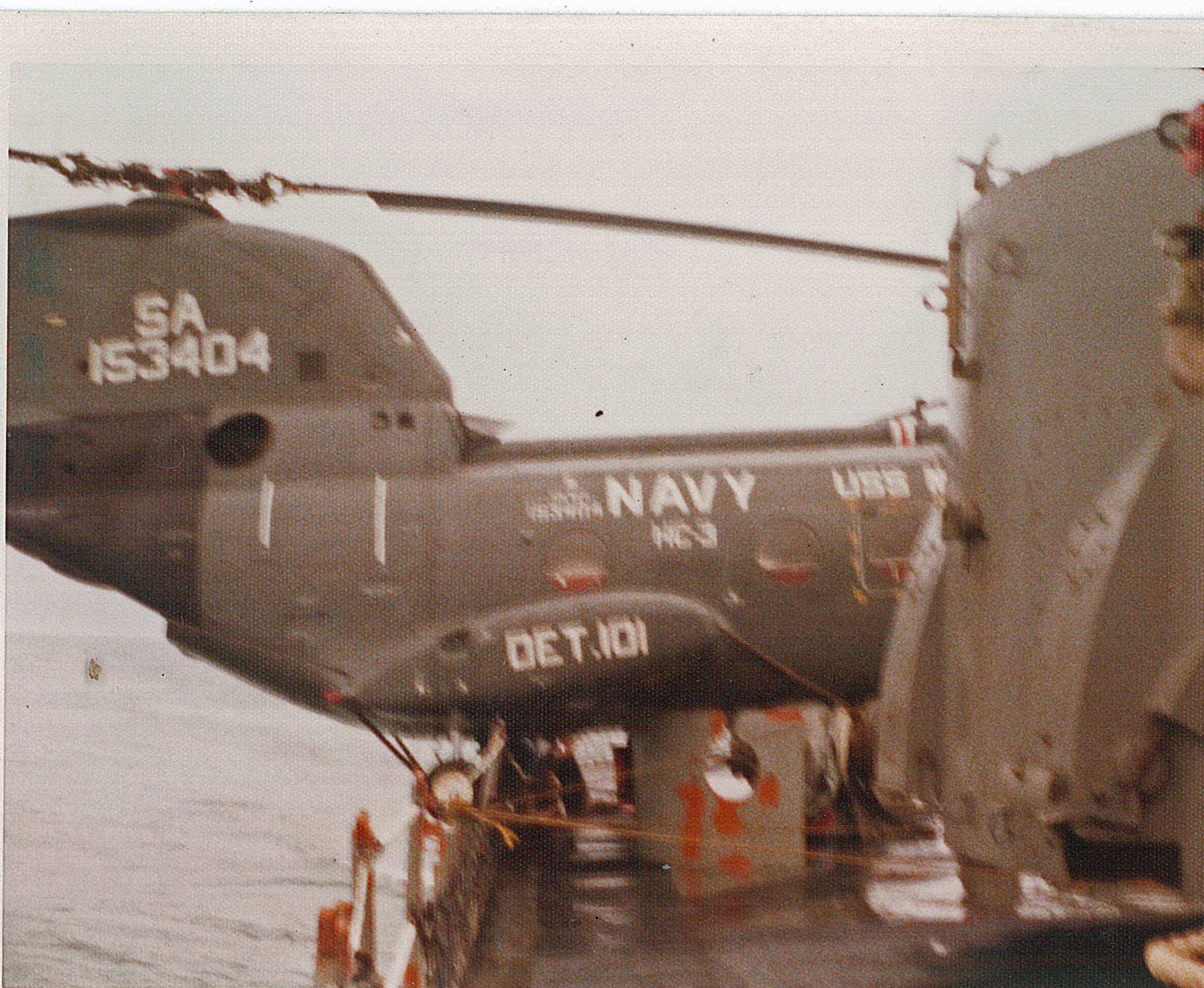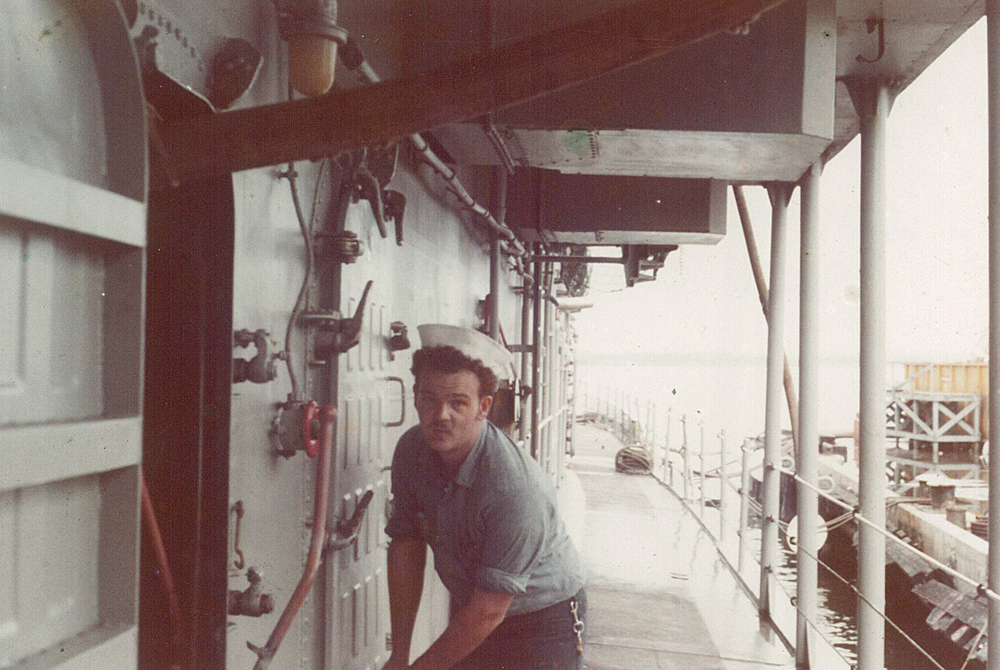 SN Marsh, dogging down the watertight door to the Cone's Paint Locker.
AT-3 Robert Ruschak 2nd Crewman HC-3 Det 101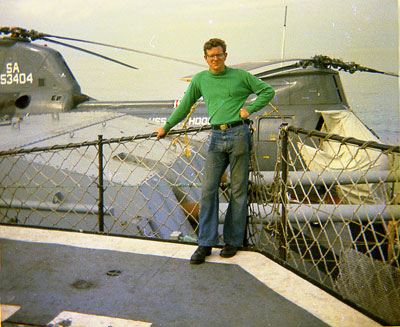 Petty Officer Larry Eastwood  1st Crewman HC-3 Det 101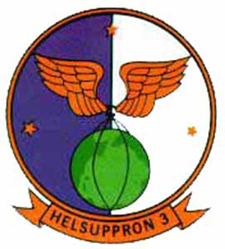 HC-3 DET 101 H-46 UN-PLANNED LANDING ON THE USS CONE DD-866, TONKIN GULF DECEMBER 11, 1972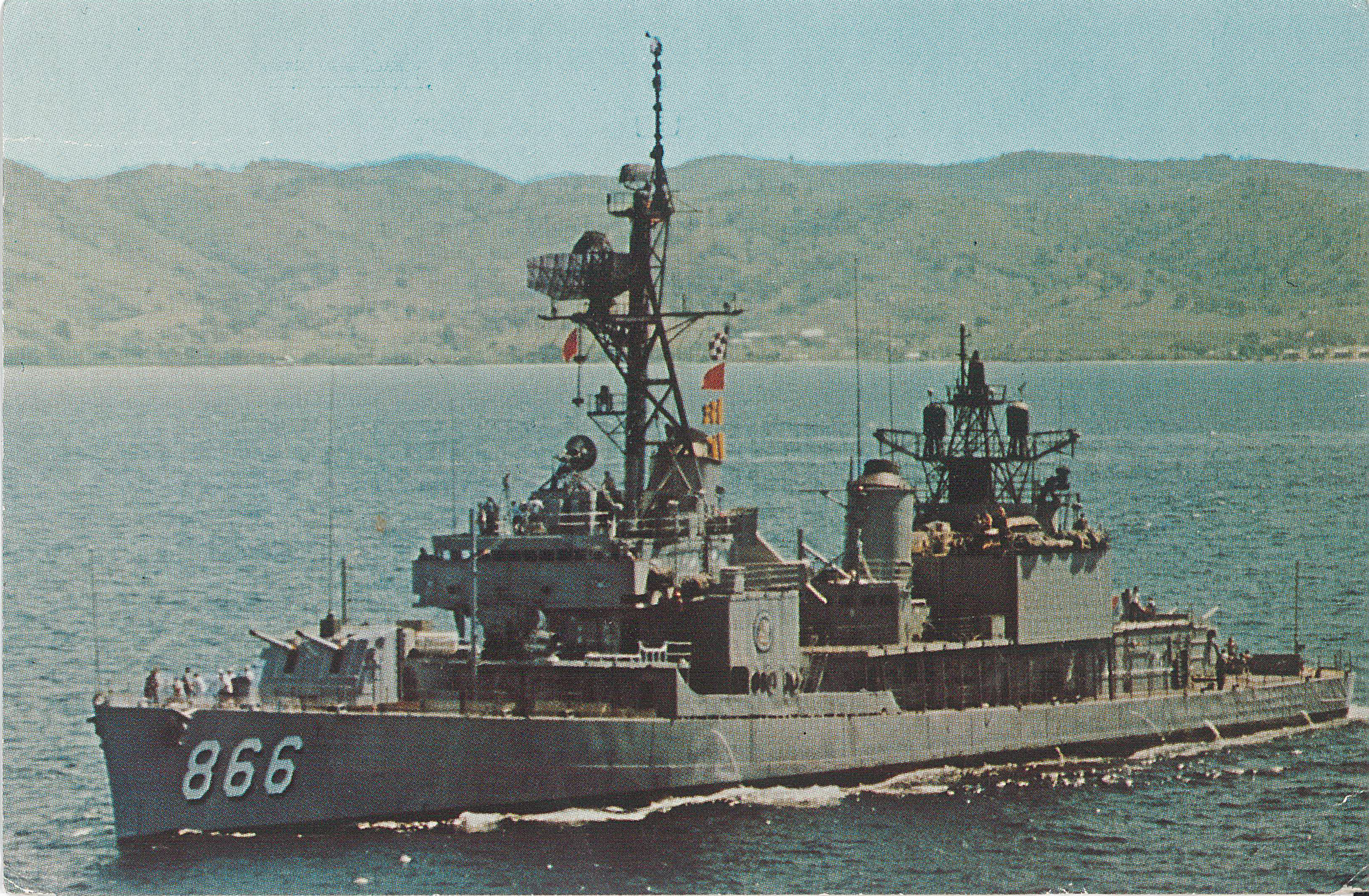 Many thanks to BM1 Dick Marsh, USN (Ret.) who stopped by the NHA Office and shared these pictures of a HC-3 Det 101 Bird which lost an engine while making a transfer to the USS Cone off Vietnam in December of 1972, landing on a small winch which lodged into the underside of the helo. The ship went into Danang the next morning where  the 'bird was craned off. SN Marsh was on the helm when the mishap occurred and a shipmate took these pictures.
In 1984, Petty Officer Marsh was stationed at HC-3 for 2 years of shore duty, working in the duty office.
AT3 Robert Ruschak was one of the crewman on this HC-3 Det 101 H-46 and took extensive pictures which are published on his professional website below along with a narrative of the event. Lt Jim Thompson was the HAC for the flight. His copilot was Mike Knudsen and Petty Officer Larry Eastwood was the 1st Crewman.
On the above Robert Ruschak Photography page scroll to the bottom and find the H-46 Landing pictures from the USS Cone in Gallery 2 and 3. Thanks to the former AT-3 Robert Ruschak for saving this interesting event in Naval Operations in the Tonkin Gulf off Vietnam during December 1972.