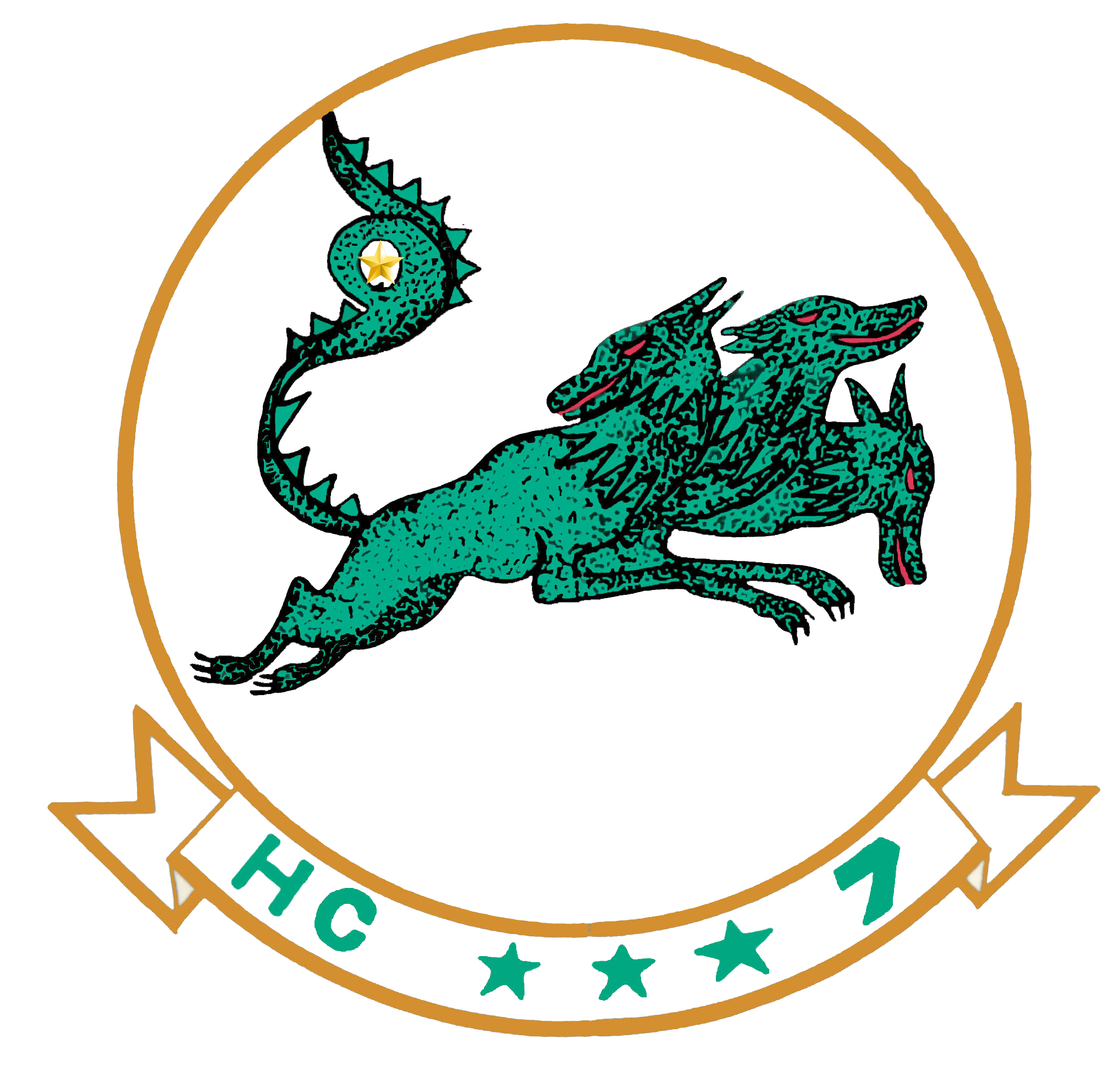 HC-7 RESCUE 26 (1) 15-FEB-1968 (Thrusday)
UH-2A DET 101
USS Providence (CLG-6) Routine Day (2)
72 miles off North Vietnam coast
Water: – Air: 63⁰ Wind: 8 knots Sea State: 2 – Vis. 7 miles, overcast
Pilot – LTJG Ronald B. Lewis
Co-pilot – Ens Paul J. Skrzypek
1st crew – AE-3 Jose L. Feliciano
Alert received – 1615 : visual sighting
Vehicle departed – 1616: approximate 150 yards
Arrived on scene – 1617: sighted ditched Helo
Located survivor – 1617: visual sighting
Begin retrieval – 1618: retrieved on arrival
Ended retrieval – 1622: four survivors on board Helo
Survivor disembarked – 1624: survivors taken directly to USS Ticonderoga
UH-2B Kaman Seasprite "UP" 152197 HC-1 Det-14 (Bever's Bodysnatchers)
aboard USS Ticonderoga (CVA- 14)
LCDR Donald W. Beversdorf
Ltjg Howard C. Newman
AMH-1 Charles W. Stecz
AMH-3 Larry J. Bugg
The last survivor would not get out of the small one-man life raft which was being blown away by rotor wash. The rescue crew had some difficulty in getting the rescue sling to the raft and survivor. Once the sling caught up with the survivor, he was hoisted aboard.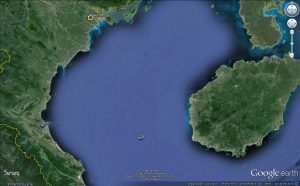 Ticonderoga deck log Thursday 15-Feb-1968
16-20 Steaming as before. 15:47 c/s to 22 knots. 15:58 c/c to 050⁰. 15:59 commenced launching aircraft. 16:08 completed launching aircraft. 16:10 c/s to 24 knots. 16:11 commenced recovery of aircraft. 16:23 HELO in the water, Stab side. Helo number 152197 of HC-1 crashed in the water at 18-29.5N and 107-37.5E and sank in 31.7 fathoms of water. Pilot was LCDR Donald BEVERSDORF, Co-pilot Ltjg Howard Newman and crew members AMH-1 Charles W. STECZ, AMH-3 Larry.J. BUGG. (7) They were all picked up and Okay. 16:40 Completed recovery of aircraft. Having recovered 15 aircraft.
USS De Haven (DD-727) deck log 15-Feb-1968
16-18 Underway as before. 16:03 maneuvering at various courses and speeds to go and remain in the area of a helicopter that has gone down. 16:32 picked up life raft from helo. Four personnel aboard, picked up by helo from Ticonderoga. 16:55 sunk wreckage of helo with small arms fire to port. 17:01 maneuvering at various courses and speeds to take station 2000 yards astern of Ticonderoga. 17:17 set flight quarters. 17:31 Helicopter over flight deck.
Stars and Stripes – 2-20-1968
Lewis had just set his helicopter down aboard USS Providence, when he saw another Navy helicopter, with four persons aboard, splash into Tonkin Gulf. "All I could think about was getting my aircraft off the deck." He ordered his passengers to remain aboard and headed for the stricken helicopter.
Lewis guided the chopper over one of the downed chopper's crew and AE-3 Joe Feliciano lowered the sling and pulled him aboard. The other three crew were on a life raft and came aboard Lewis' chopper the same way. Soon they were on the way to safety.