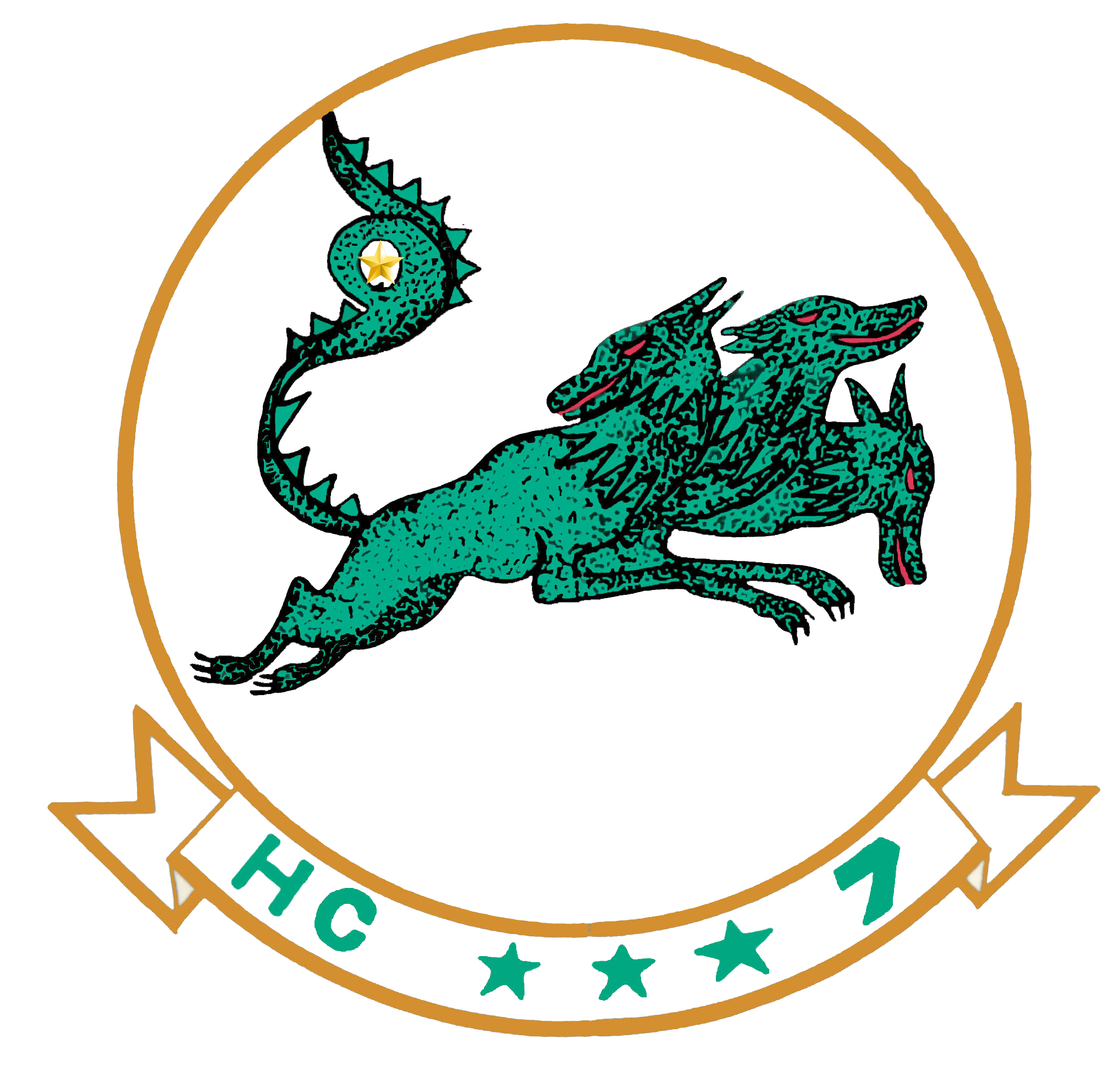 HC-7 RESCUE 40 (1) 30-May-1968 (Thursday)
SH-3A Sikorsky Seaking helo Det 110 Big Mother #71
USS Halsey (DLG-23) Routine Day (2)
17 miles off North Vietnam coast
Water: 80⁰ Air: 86⁰ Wind: 5 knots Sea State: 1 – Vis – 15 miles
Pilot – LTJG Richard A. Wiley
Co-pilot – ENS Byron L. Dieckman
1st crew – ATN-2 Leonard J. Gonerka
2nd crew – AX-3 James A. Lawrence
Alert received – 1015: Harbor Master II & UHF Guard
Vehicle departed – 1016 : 300/12 CHA. 40 to preposition
Arrived on scene – 1022: Look for inbound A/C with emergency
Located survivor – 1022 : Observed Ejection
Begin retrieval – 1022: Parachute Descending
Ended retrieval – 1027 : Pilot in Rescue Helo
Survivor disembarked – 1034 :
A-4F Skyhawk 154174 "Flying Eagle-513" NF 513 (6) VA-212
(Rampant Raider) USN
USS Bon Homme Richard (CVA-31)
LT James E. Killian
VA-212 lost another aircraft during an attack on an oil storage site 12 miles northwest of Vinh. Lt Killian had just started his fifth dive on the target firing 2.75 in. rockets when his Skyhawk's engine began to vibrate and lose power. He headed for the coast, losing altitude all the time, but managed to fly about 30 miles out to sea before having to eject when he could no longer maintain flying speed. He was rescued by a Navy helicopter and it was determined that the engine failure was probably due to the ingestion of debris from the LAU-60 rocket pod carried by the Skyhawk. (5)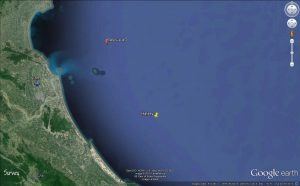 USS Halsey and USS Hanson (DD-832) providing SAR coverage at the south SAR station. Big Mother 71 on main deck aft, and Clementine stuffed in the hangar, begins another standard SAR day. 09:19 USS Halsey set flight quarters and launches Big Mother 71 at 09:28. The Clementine crew pushes their helo onto the flight deck and is airborne at 09:37. The Halsey is notified of a SAR at 10:07, Big Mother receives communications from Harbor Master II and UHF Guard at 10:15. Every thing now is in motion, USS Halsey changes course to close on scene, Big Mother closes on reported inbound aircraft. 10:21 Big Mother spots emergency aircraft and observes the pilot eject. 10:22 pilot is descending in parachute. Almost before the pilot can get wet, Big Mother slows to drop their swimmer. The radar altimeter malfunctions causing a high hover as the swimmer went out. The helo's hoist malfunctions; cable will not pay-out or reel-in properly, losing time. The crewman uses both his hands to operate the hoist in manual mode. Swimmer and survivor are connected to hook and aboard the helo at 10:27. Seven minutes pass, Big Mother crew and survivor are back on deck. 11:00 Launch Big Mother, recover Clementine with Chaplan Bailey, 11:07 launch Clementine with LT Killian for transfer to USS Bon Homme Richard. 11:08 recover Big Mother 71. (3)(7)
Approx. 8 miles NE of Hon Matt Island – 17 miles off the North Vietnam coast.
1) Numbering as per HC-7 Rescue Log (accumulative rescue number)
2) HC-7 1968 Command Report
3) HC-7 Det 110 Rescue report
4) Map – Google Earth
5) "Vietnam – Air Losses" By: Chris Hobson (with permission)
6) VA-212 web site – history data
7) USS Halsey (DLG-23) – deck logs
8) Loss aircraft location data provided by: W. Howard Plunkett (LtCol USAF, retired)
10) HC-7 History collection; Ron Milam – Historian
(Compiled / written by: Ron Milam, HC-7 Historian – HC-7, 2-1969 to 7-1970, Det 108 & 113)