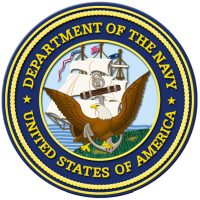 MH-60S Helicopters
Operational History of MH-60 S Knighthawks
The multimission Sikorsky MH-60S Knighthawk helicopter entered service in February 2002. The US Navy acquired a total of 237 of the MH-60S helicopters, to carry out missions such as vertical replenishment, combat search and rescue, special warfare support and airborne mine countermeasures.
The helicopter began full-rate production in August 2002. As of January 2011 52 MH-60R and 154 MH-60S helicopters were in the service with the US Navy. First deployment of the new helicopter took place on board USS Essex in January 2003 and a number of MH-60S helicopters were deployed in support of Operation Iraqi Freedom.
The helicopter was originally designated CH-60S, as a replacement for the US Navy's Boeing CH-46D Sea Knight heavy-lift helicopters in the vertical replenishment role. The helicopter was redesignated MH-60S as a result of an expansion in mission requirements to include a range of additional combat support capabilities. Retirement of the US Navy Sea Knights concluded in September 2004.
The MH-60S helicopter was the first deployment aboard the USS Freedom (LCS-1) to conduct regional security and counter-drug operations. The Navy Helicopter Sea Combat Squadrons operate the MH-60S helicopters.
The following are photos of the MH-60S Knighthawk helicopter:
Photos were taken by the following photographers: Ray Rivard, Kevin Whitehead, and CDR Scott "Smoke" Moak, USN
Return to Photo Gallery