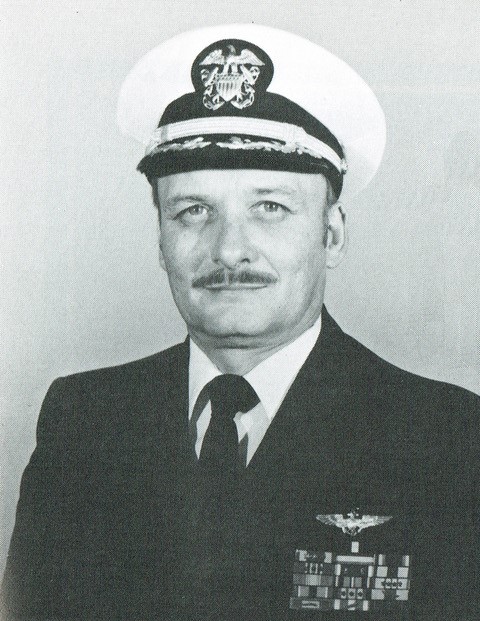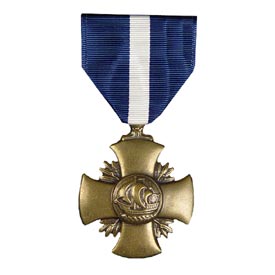 The President of the United States takes pleasure in presenting
The NAVY CROSS to
LTJG Jeffrie E. Wiant, Jr., United States Naval Reserve
For service as set forth in the following
CITATION
For extraordinary heroism on 30 August 1968 as pilot of a search and rescue helicopter, serving with detachment 110, Helicopter Combat Support Squadron SEVEN, embarked on USS STERETT (DLG-31). Lieutenant (jg) Wiant launched from STERETT to attempt recovery of a Navy attack pilot downed near Vinh, North Vietnam, in a are requiring a circuitous flight of approximately fifty miles over enemy territory. Despite heavy antiaircraft fire, combined with small arms fire en route to and in the rescue area, he skillfully and expeditiously maneuvered his aircraft over the downed pilot and commenced a pickup. Although his aircraft was hit several times while in hover, he steadfastly remained in position until the airman was hoisted aboard. Lieutenant Wiant's courage and calm professionalism while piloting his helicopter through a veritable hail of antiaircraft fire were key factors in the successful accomplishment of his mission. His superb aerial skill, valor, and devotion to duty reflected great credit upon himself and were in keeping with the highest traditions of the United Stated Naval Service.
Return to Navy Cross