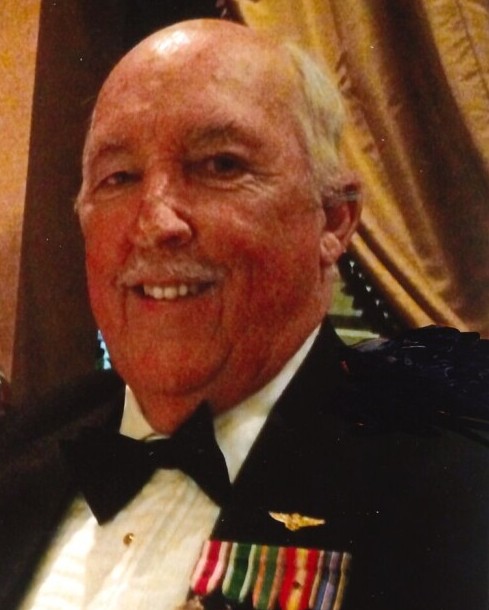 LCDR JERRY FRANCIS BENNETT, USN (RET.) SIGNAL CHARLIE
Lieutenant Commander Jerry Bennett, Jr. USN (Ret.) of Naples, Florida, passed away on April 30, 2020.  He was 66.  A native of Cleveland, Ohio, "Benny" graduated from Mentor High School in 1972 where he was recognized as a standout athlete in football and basketball. 
LTJG Jerry Francis Bennett, USN became a Naval Aviator on September 21, 1979 at HT-18, NAS Whiting Field, Milton, Florida. LTJG Bennett was Navy Helicopter Designator Number R-15061.
He received an appointment to the U.S. Naval Academy in Annapolis, MD.  A graduate of the Naval Academy, Class of '77, Benny always wore his class ring with genuine pride.  He was very fond of his days as a midshipman and also of his twenty-one years of distinguished service in the United States Navy.  He loved to tell entertaining stories about his adventures as a Navy helicopter pilot.  When he retired to Naples, Florida, he started a second career working at Coastal Beverage.
For the past twenty-five years Benny was heavily involved with the retired military community in Naples.  He was an active member of the Military Officers Association of America Southwest Chapter (MOAASW) serving in many positions including as president for two terms.  What he enjoyed most of all was working with the JROTC organizations at the local schools as the club's liaison.  Benny proudly wore his Navy uniform to present awards to the cadets at their school assemblies every year and at MOAASW events in which the cadets participated. 
He is survived by his loving wife of twenty-six years, Elizabeth "Liz", his mother Bobbie Sands, his sister Cynthia Bennett, his brothers-in-law James Lynch and Joseph Lynch, his nephew John Lynch, his niece Melissa (Michael) Polczak and two great-nephews Channing Polczak and Brantley Polczak.  He is also survived by his step-brothers Jeffrey (Meghan) Sands, and Matt Sands III, and his step-sisters Linda (Denny) Jones, and Debbie Sands.
He is predeceased by his father Jerry Francis Bennett and his brother Gary Leo Bennett.
Benny and his wife, Liz, enjoyed traveling and every fall made the trip to the Naval Academy in Annapolis to cheer on the Navy midshipmen at a football game.  They were also able to cross off the top two spots on Benny's bucket list: Normandy and Mt. Rushmore.
Benny will always be remembered for his friendly smile and his kind heart.  He will be greatly missed.
Benny's remains will be inurned at the U.S. Naval Academy Columbarium at a future date.  In lieu of flowers, donations may be made in his name to the Harry Chapin Food Bank of Southwest Florida.