KARL R. "LITTLE JOHN" ROLLS JR., USN (RET.) SIGNAL CHARLIE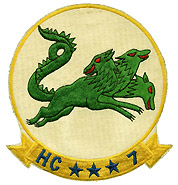 Karl Rolls was born August 5, 1944 and passed away on August 2, 2019 in Houston, Texas.
Ensign Karl R. Rolls, Jr. received his wings at HT-8, NAS Ellyson field, Pensacola, Fl on February 16, 1970. He was Navy Helicopter Designator # 10932. ENS Rolls was assigned to HS-10 for Fleet Replacement Pilot training in the SH-3A Seaking Helicopter at NAS Imperial Beach, Ca. Once finished, he was assigned to HC-7 in July 1970 and transferred from HC-7 in August, 1973. He was assigned to HC-7 Detachment aboard a guided missile destroyer flying the HH-3A Seaking Helicopters off the coast of NVN.
Fair Winds and Following Seas