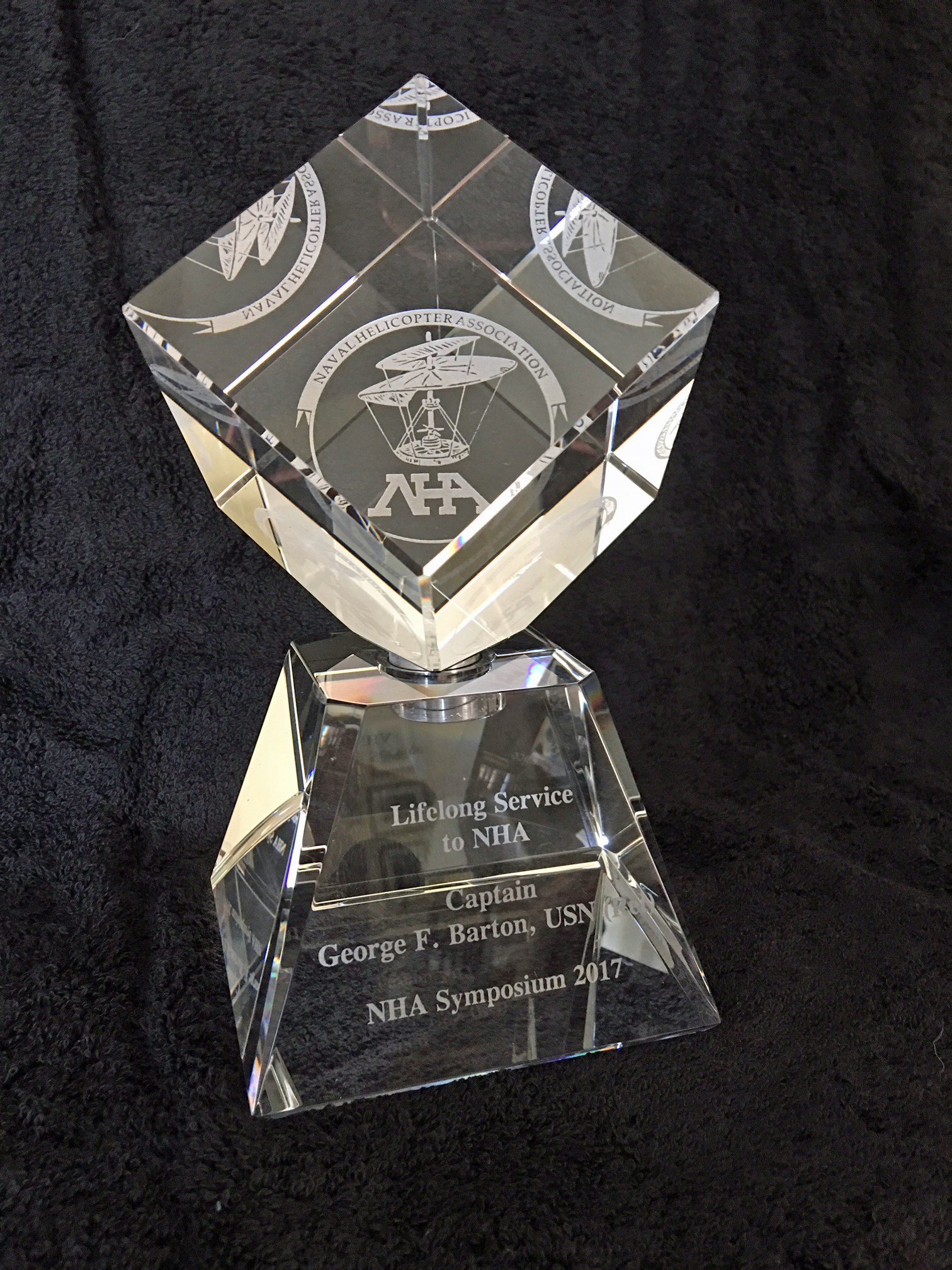 LCDR JOE GARNER USNR-RET LIFE LONG SERVICE TO NHA AWARD WINNER 1989
Joe Gardner was a retired LCDR USNR who was the first H-46 det O-in-C. He was one of the first pilots to fly the Vert Mission in the H-34, designed most of the equipment related to H-46 Vert Rep including the Nylon/Dacron Pendants, the towers and flight decks of the first three classes of Vert Rep capable support ships, the cargo positioning process and most importantly the very concept of the side flare flight maneuver. He was the most respected helicopter pilot at the 1965 Paris Air Show (pilots from France, Italy, Great Britain and the senior officers of the helicopter manufactures from those countries requested meetings with him after witnessing the H-46 performance at the show) and served in HC-4, first XO of HC-3 and HC-7 thereby establishing standard VERTREP techniques in both Atlantic and Pacific fleets before retiring to fly civilian helicopters in Australia, Taiwan, China and the US. He lives in a retired community in Alabama and has more than 15,000 hours of helicopter flight time. That's who Joe Gardner is (was).
Words written by Captain Mike Reber USN-Ret about LCDR Joe Gardner.