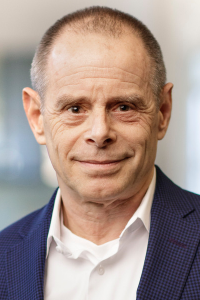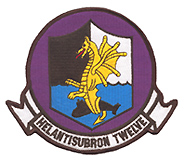 LCDR LAURENCE "LARRY" BENNETT TIMM, USN-RET. SIGNAL CHARLIE 
Laurence (Larry or "LT") Bennett Timm 1954-2019:  Larry Timm was our Air Intelligence Officer for HS-12 Wyverns probably years 1978-1981. We were based at NORIS but USS America (CV-66) was "short" an Airwing on the east coast (Norfolk) and our west coast airwing (CAG/CVW-11) covered all America's work-ups & Med deployment September 1978-September 1979. Larry did AOCS in Pcola then 5 years active duty followed by 5 years in the reserves. Left the Nav as a LCDR.  Super intelligent man but truly "one of the boys" in our Wardroom. In shape, Type-A, 100 mph guy, always smiling and leading the way on the boat, on liberty or at home on the beach. In my experience, most Squadron AIs were pretty detached from "we-pilots" but Larry was more than attached, he was a main-cog and one of our Bat-Shit Crazy Wardroom leaders. Just an All-American good man, officer, husband & father. A memorial will be held back in Massachusetts this Sunday, Feb. 10th, 2019   Words about Commander Timm shared by CAPT Monte Squires, USN (Ret.)
Laurence Bennett Timm (65) of Sherborn, passed away on Monday January 28 after a long battle with Glioblastoma.  He was the beloved husband of Anne Casey (Timmins) Timm and the proud father of Evan Joseph and Jackson Spencer.  He is survived by his "big" brother Spencer Timm and his wife Ruth and his adored nephews Jeremy and Joshua Timm.  He is predeceased by his father Sidney and mother Helen.
Larry grew up in the Little Neck section of Queens playing basketball in the schoolyard with a fierce passion.  When the NBA did not come calling he headed to SUNY Binghamton graduating in 1974 with a degree in Biochemistry. While pursuing a PhD at Brandeis, Larry realized a white lab coat was not his future and so traded that for a different white uniform, heading to Navy AOCS in Pensacola Florida.  
Larry served as a Naval Intelligence Officer for 5 years active duty including deploying aboard the aircraft carrier USS America as Air Intelligence Officer for HS-12. He served another 5 in the ready reserves. He departed the service as a Lieutenant Commander having been awarded a Navy Commendation medal.  The Navy and Larry's passion for public service had a pivotal impact on his life. He cherished the friendships and lessons that have lasted a lifetime and developed a deep love of country that informed most of his life decisions.  
In transitioning back to civilian life, Larry attended MIT's Sloan School of Management and graduated in 1983 with a desire to be part of the growth of American technology.  He moved to Silicon Valley and worked for several growing technology companies including Teradyne, Novellus and Tencor. 
Once married and with children, the strong bond of family pulled him back to the east coast where he settled in Sherborn in 1997. He joined Speedline as V.P.  Sales then Empirix as V.P.  International Operations, during which time he and his family resided in Great Britain for a year, and finally as V.P. and GM of the Web Business Unit.  When that unit was successfully sold to Oracle, he reached out to a good friend and colleague in Japan and together they started Japan Marketing Organization (JMO) in 2010, a consulting firm representing US companies seeking success in Japan. 
And finally, in 2014, the lure of another exciting technology sent Larry back to Silicon Valley.  He joined Kateeva, the leading manufacturer of OLED printers, as Senior Vice President of Customer Satisfaction.  While the position required numerous trips to Asia each quarter, he was never more excited about his work. 
For over two decades Larry helped US companies build strong business in Asia and Europe, creating jobs and mentoring numerous young colleagues along the way.  
When not on an airplane, Larry enjoyed nothing more than mountain biking with his two sons.  They traveled to Colorado and Utah to ride some of the best trails in the summer and to ski and snowboard in the winter.  He loved to run and beat himself up in the gym and, when the knees said enough, he turned to golf.  He and Casey planned to make golf and hiking a cornerstone of their retirement exploring Sedona and the Grand Canyon just before his illness. 
A celebration of his life will be held on Sunday February 10 at 3:00 pm in the Pilgrim Church 25 S. Main St Sherborn, with a reception to follow at The Heritage, 33 N. Main St Sherborn.
If you would like to make a donation in his memory, Larry would be honored to have you support his amazing team at Dana Farber:
Gifts may be made in memory of Larry to support Dr. David Reardon's Research Fund at Dana-Farber Cancer Institute, P.O. Box 849168, Boston, MA    02284.  Please write checks to Dana-Farber and include Dr. Reardon in the memo section. To give by credit card, please visit www.dfci.org/give or call    617-632-2903.
You can alternatively donate to the Veterans support group of your choice, such as Wounded Warriors or Home for Vets.