LT Phillip Neil Canter, USNR-R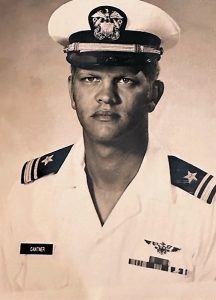 LTJG Cantner became a Naval Aviator on August 13, 1969 at HT-8, NAS Ellyson Field, Pensacola, Flordia. LTJG Canter was Navy Helicopter Pilot Designator Number # R-10671.
LT Canter is a former member of the HA(L)-3 Seawolves.
A Celebration of Life will be held for Mr. Phillip N. Cantner of Pensacola, Florida, formerly of St. Marks, Florida, with a date to be announced.
Mr. Cantner passed away in Pensacola, Florida on Friday, July 28, 2023, after a long battle with heart disease and Alzheimer's disease. He was 78 years old. Phil was a Naval Aviator, a diver and Vietnam veteran. He was a mechanical engineer, inventor and traveled the world. He designed and built gun powder plants, oil and gas plants, and electrical power generation stations. He was also a licensed Captain and enjoyed sailing throughout the Gulf of Mexico, Caribbean, and Bahamas. He enjoyed working in his shop designing and building beautiful things. He was the jack of all trades and master of some. Phil served on City Commission for nine years and was Mayor of the City of St. Marks, FL.
Phil is the oldest son of the late Mr. and Mrs. Neil F. Cantner. He is survived by his wife, Mickey Patterson Cantner, daughter, Cassandra Cantner, brother Preston Cantner, and three grandchildren. He was a beloved husband, father and friend and will be greatly missed.
In lieu of flowers, you may send a memorial donation to the American Heart Association or the Alzheimer's Association.
To plant a beautiful memorial tree in memory of Phillip Cantner, please visit our Tree Store