NAVAL HELICOPTER REUNIONS AND ANNIVERSARIES
All known Naval Helicopter Reunions and Anniversaries are listed below. If you have reunion and anniversary information you would like seen listed here and on the NHA web page, contact CDR Mike Brattland USN-Ret, Retired Affairs Director, NHA Membership Co-Coordinator   and Webmaster for NHA, NHAHS and NHASF at 619 425-7139 or by email at retiredaffairs@navalhelicopterassn.org .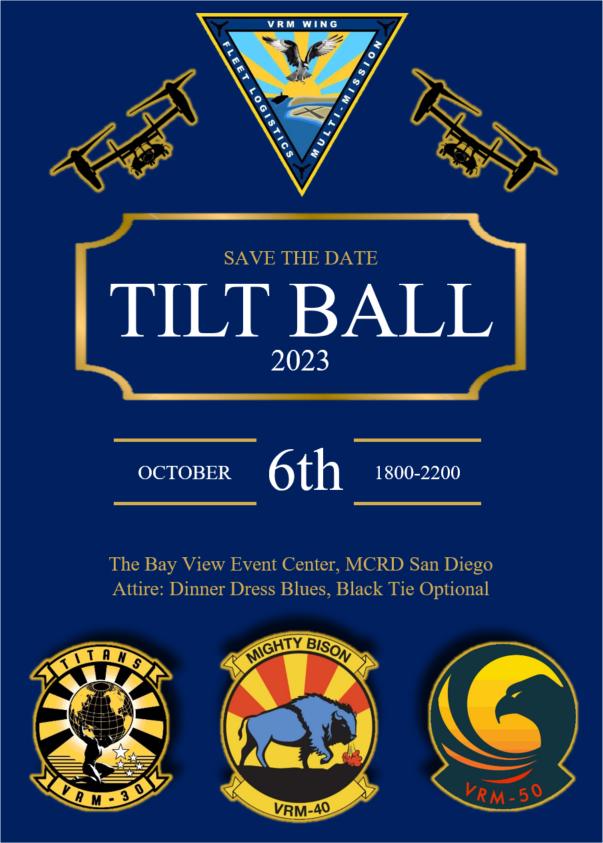 Tilt Rotor Ball October 6, 2023
Navy Rotary/Vertical Lift Squadron Anniversaries
Use the search window below entering any squadron in the following format, such as "HS-8," or HSC-28," "HM-14," or HSM-40." Please use abbreviated squadron name with a dash between the letters and number or numbers. 
NHA 2024 SYMPOSIUM
NHA REGION 1 RETIRED/FORMER EVENTS
NAVAL HELICOPTER REUNIONS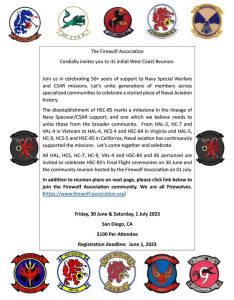 NAVAL HELICOPTER ANNIVERSARIES