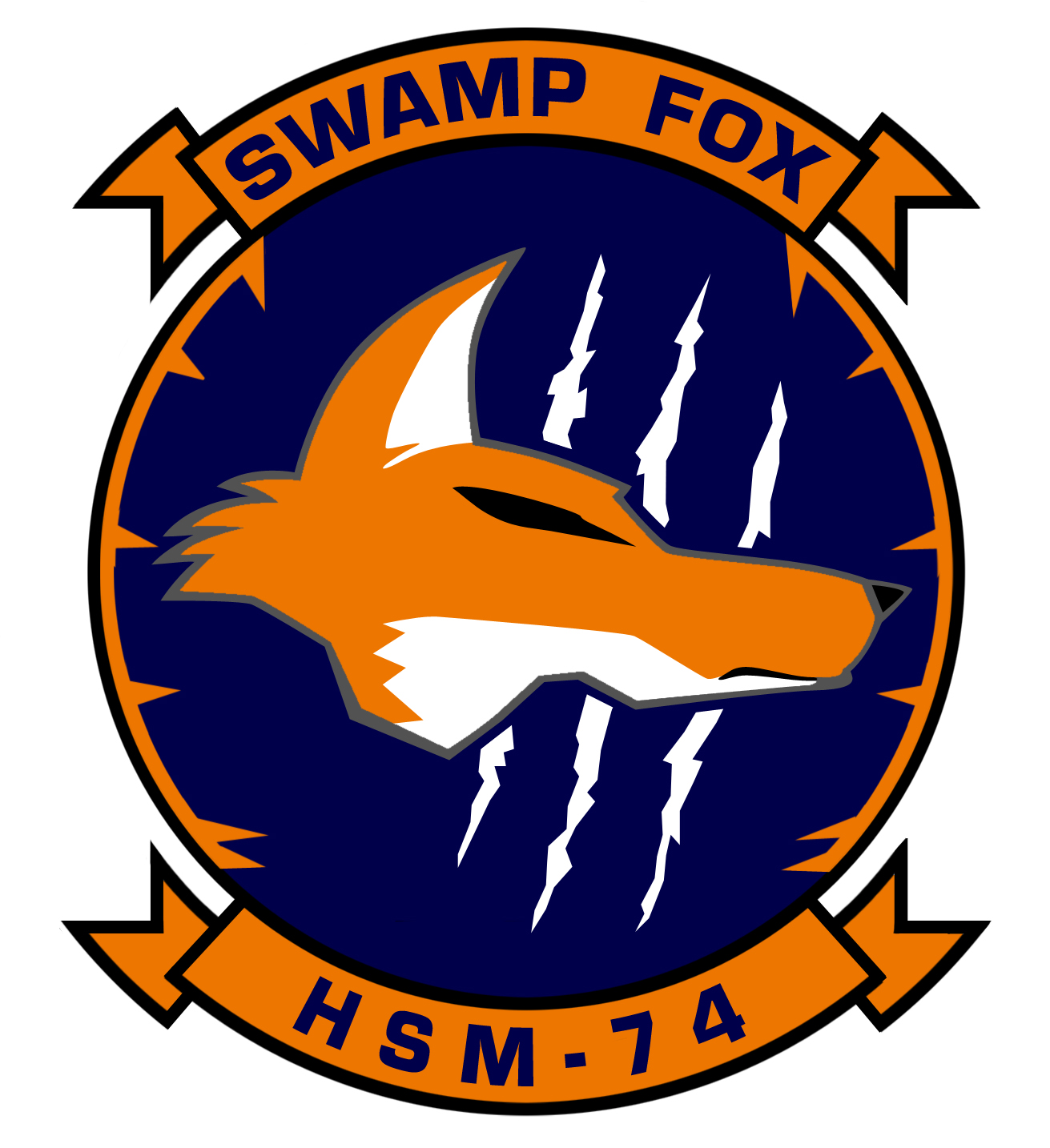 HSL-44 / HSM-74 Squadron Patches
History of HSL-44 / HSM-74 Swamp Foxes
Established August 21, 1986 at NAS Mayport with the SH-60B Seahawk as embarked helicopter in escort ships. On November 2009 they moved to NS Jacksonville.
Reflecting their transition to the MH-60R variant the squadron was redesignated Helicopter Maritime Strike Seven Four ( HSM-74 ) on June. 2011
Helicopters have been a vital part our US Naval forces. With the introduction of helicopters the 101st Airborne division started deploying into battle mainly from helicopters as opposed to airplanes. An the helicopter patches are a representation of HSL-44 / HSM-74 squadron missions and deployments.