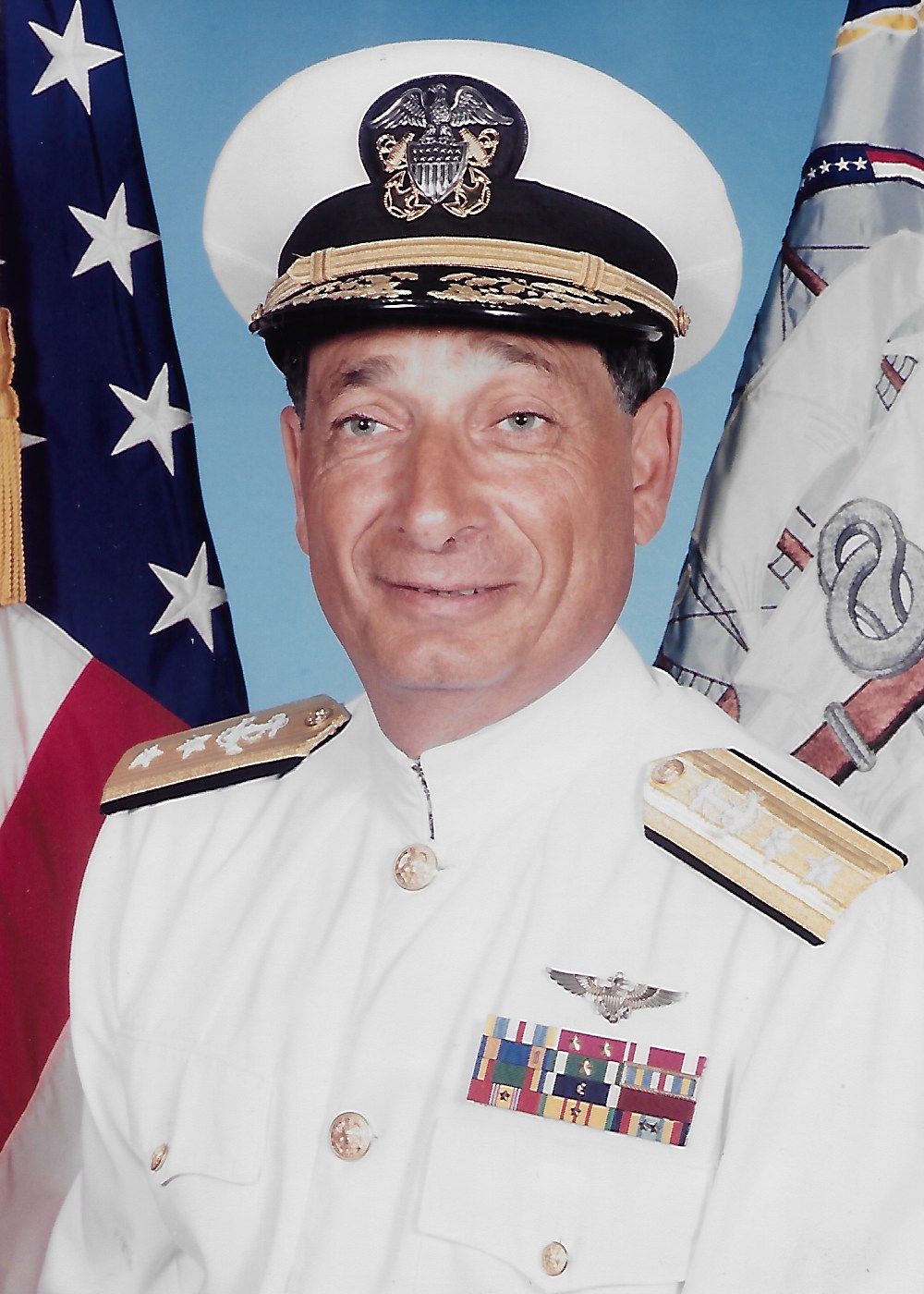 REAR ADMIRAL ANDREW A. GRANUZZO USN-RET

Rear Admiral Granuzzo enlisted in the United States Navy in 1958. His enlisted assignments included service as a flight electronics technician with two airship squadrons at Lakehurst, New Jersey. In 1961 he was selected for the Naval Aviation Cadet program and was commissioned and designated a Naval Aviator in 1963.

Rear Adm. Granuzzo's operational assignments included sea duty with helicopter antisubmarine squadrons on both coasts, service with the Navy attack helicopter squadron in Vietnam, and exchange duty in the United Kingdom with the Royal Navy. He commanded Helicopter Anti-Submarine Squadron 15 at NAS Jacksonville, was Navigator of the aircraft carrier USS FORRESTAL (CV 59) and was Captain of two large amphibious ships, USS INCHON (LPH 12) and USS SAIPAN (LHA 2).

His staff and shore assignments included a tour as a station search and rescue pilot in Fallon, Nevada, duty as a helicopter flight instructor in Key West and Pensacola, service on the Navy Air Staff in Washington, D.C. and a tour with the Operations Directorate of the Joint Staff during the Gulf War.

Promoted to Rear Admiral in 1991, he assumed command of Amphibious Group TWO in Norfolk, VA. During his tour he commanded a 22-ship NATO Amphibious Task Force at sea. RADM Granuzzo was then assigned as Commander of the Naval Safety Center where he introduced the principles of risk management to naval operations. During his tenure, accidents and fatalities on and off duty were dramatically reduced and one of the lowest accident rates in Naval Aviation history was achieved. He was next assigned as the first Commander and Director of Joint Interagency Task Force East, Key West, FL where he was responsible for Department of Defense support and for coordinating the activities of federal and international law enforcement agencies interdicting illegal drugs between South America and the United States. He was then appointed as Deputy Commander in Chief Iberian Atlantic Area, Lisbon, Portugal where he was heavily involved with NATO restructuring. Rear Adm. Granuzzo's final assignment was in Washington, DC. as the Navy's Director, Environmental Protection, Safety and Occupational Health.

Rear Adm. Granuzzo is a graduate of the Armed Forces Staff College and the National War College. He holds a Bachelor's degree from the University of West Florida and an MBA from Marymount University. His awards include the Distinguished Service Medal, Defense Superior Service Medal (three awards), Legion of Merit (four awards), Air Medal with Combat V, Navy Commendation Medal, Navy Good Conduct Medal, National Defense Service Medal (two awards) and Vietnam Service Medal.

He retired in July of 2000 with almost 42 years of active naval service.

Rear Admiral Granuzzo is married 54 years to the former Mary Ellen Gillmore of Jacksonville and Pensacola. They have 3 children and 6 grandchildren.

After retirement he held private sector executive positions in aviation safety, project management, business development and consulting. About 12 years ago he and Mary Ellen decided to settle in Jacksonville and he started a successful swimming pool construction business which is now in his daughter's hands. Rear Admiral Granuzzo is active with The Rotary Club of San Jose and is currently qualifying as a Florida Circuit Court Mediator.