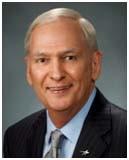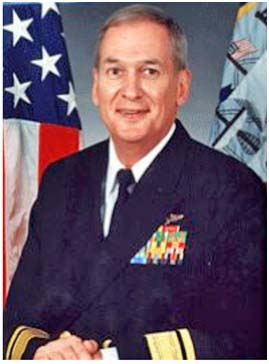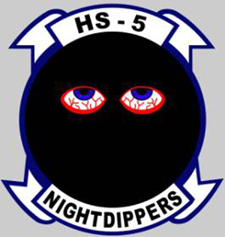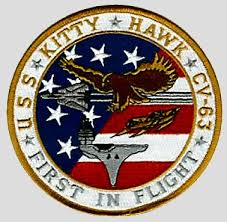 RADM STEVEN JOHN TOMASZESKI
USN-RET BIOGRAPHY
In his naval career, Rear Admiral Tomaszeski commanded two helicopter squadrons (HS-5 and HS-1) and served as Executive Officer of USS John F. Kennedy (CV 67). He deployed as Commanding Officer of two capital warships: the amphibious assault ship USS New Orleans (LPH 11) and the aircraft carrier USS Kitty Hawk (CV 63).
A 1972 United States Naval Academy graduate, he began his career in "Surface Line", deploying to Viet Nam aboard the nuclear cruiser USS Long Beach (CGN-9). Applying from the Fleet for Naval Flight Training he earned his Wings of Gold in July 1976. As a junior officer, he served two sea duty tours with HS-9, was an instructor pilot in HS-1 and served as Flag Secretary/Aide to the Commander, Sea Based ASW Wings Atlantic.
As a flag officer his assignments included: Senior Naval Officer, SHAPE headquarters, Mons, Belgium; Commander, Fleet Air Mediterranean; Commander, Naval Surface Group Mediterranean; Commander, Maritime Surveillance and Reconnaissance Forces; and Commander, Maritime Air Forces Mediterranean, Naples, Italy. As the first helicopter pilot to command a carrier battle group, he was Commander, Carrier Group Six / USS John F. Kennedy Carrier Strike Group, supporting Operation Noble Eagle and combat operations in Afghanistan during Operation Enduring Freedom. He was Commander, Navy Personnel Command / Deputy Chief of Naval Personnel and privileged to serve as the 16th Oceanographer/Navigator of the Navy.
Rear Admiral Tomaszeski joined the Lockheed Martin Corporation in July 2006 after completing 33 years of distinguished naval service. He retired from Lockheed Martin in 2016 as vice president, Navy-Marine Corps Programs, managing corporate field offices in Honolulu, HI, Norfolk, VA, Patuxent River, MD, San Diego, CA, Newport, R.I. and Quantico, VA. He served as the Naval Helicopter Association's 15th Chairman of the Board from 2007 – 2014. He is a trustee of the National Naval Aviation Museum Foundation and holds a master's degree from Central Michigan University.
He and his wife Liz reside in southern Maryland and have three married children and four grandchildren.