RNLI PENLEE LIFEBOAT/UNION STAR SHIP DISASTER, CORNWALL, UK DECEMBER 19, 1981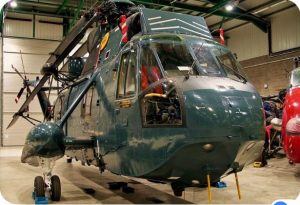 The Penlee lifeboat disaster occurred on 19 December 1981 off the coast of Cornwall, in England, UK. The Penlee Lifeboat went to the aid of the coaster Union Star after its engines failed in heavy seas. After the lifeboat had managed to rescue four people both vessels were lost with all hands; sixteen people died including eight volunteer lifeboatmen.
Royal Navy Squadron 820 Seaking Helicopter XZ574,  with LCDR Russ Smith, USN (Ret.), a USN-RN Exchange Officer was the P1, Aircraft Captain, Lt Steve Marlow, RN as Naval Observer, Sub Lieutenant Ken Doherty RN as the P2 and Co-Pilot and Leading Aircrewman Martin Kennie as the rescue swimmer were involved in trying to rescue the crew of the UNION STAR and support the RNLI PENLEE Lifeboat in completing the rescue.  LT Steve Marlow, RN was subsequently awarded the Queen's Gallantry Medal (QGM) for his efforts on the end of the wire (winch cable).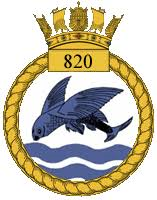 The BBC Channel 4 video documentary tells a complete story including interviews with LT Steve Marlow, RN, LCDR Russ Smith, USN (Ret.) and the others who were a part of the overall rescue attempts and  responses  associated with the 30th Anniversary of the loss of the PENLEE lifeboat and the UNION STAR ship with all souls filmed 30 years after in 2011.
A very compelling story about men and women at sea. Fair Winds and Following Seas to the crews of the RNLI PENLEE  and UNION STAR on the 37th anniversary of their loss at sea. 
RNLI Penlee Lifeboat Disaster December 19, 1981 Wikipedia
RNLI Penlee Lifeboat Disaster December 19, 1981 West Coast News              
Authors Cdr Charles Fuller, RN; LCDR Russ Smith, USN (Ret.); Cdr Ray Doggett, RN (Ret.)