Who Will Be the Producer?
Robert Child, a director, and published author will be the producer of No Warrior Left Behind – The Untold Story of HC-7. His work has earned him more than 26 writing and directing awards including an Emmy® nomination. He is one of only a handful of writer-directors whose work has screened in the United States Congress.
The caliber of Child's military history work has attracted leading Hollywood "name" collaborators as narrators. Hal Holbrook narrated Silent Wings, which featured Walter Cronkite and Andy Rooney. Civil War theatrical director Ronald F. Maxwell who narrated Gettysburg, Gods & Generals also narrated Child's Lincoln and Lee at Antietam: The Cost of Freedom. Actor Dale Dye, Stephen Spielberg's Senior Military Advisor on Saving Private Ryan and Band of Brothers, narrated Child's 2011 film USS Franklin: Honor Restored.
In 2011, the survivor's association of the WWII aircraft carrier, USS Franklin, singled Child out for Honorary Crew Membership aboard the most decorated vessel in U.S. Naval history. USS Franklin Museum Association President, H. Prentice Baptiste, wrote, "We wish to extend to you a membership as a full-fledged crew member of the USS Franklin for your work in setting the record straight of the heroic effort in saving one of the great ships of the US Navy in World War II and your name will be permanently inscribed on the official crew roster."
Child's documentary work has consistently been singled out and honored as among the best of the best. His films have aired on PBS, The Military Channel, American Heroes Channel, National Geographic Television, Armed Forces Network, and many international television networks. The following is a list Child's productions and the year it was released:
Serving for Justice: The 333rd Field Artillery Battalion (2021)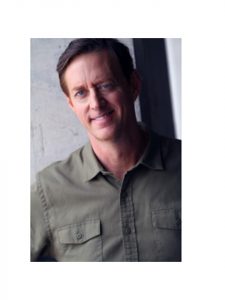 Pearl S. Buck: A Life, A Legacy (2015)
America's First D-Day: Washington Crossing (2014)
Gettysburg: The Final Measure of Devotion (2013)
U.S.S. Franklin: Honor Restored (2011)
The Wereth Eleven (2011)
Silent Wings: The American Glider Pilots of WWII (2007)
Lincoln and Lee at Antietam the Cost of Freedom (2006)
Gettysburg: Three Days of Destiny (2004)
Gettysburg: The Boys in Blue and Gray (2002)